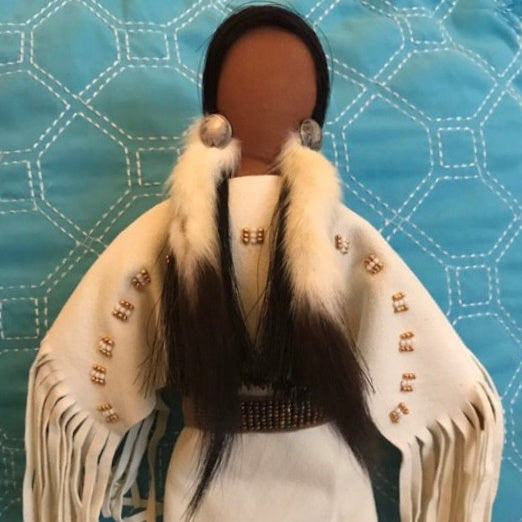 Fur Trader's Granddaughter
Each doll is a unique reproduction of a final selection by the Smithsonian National Museum of the American Indian for their collection, handmade by the artist. This beautiful doll is named for a real fur trader's great granddaughter, Diane's Auntie Josie Fast Wolf.
She has ermine tails on her horse tail hair with silver metal conchos. Her dress and leggings are leather and her belt is copper beads The beads on her dress are white glass and copper metal. A beautiful addition to any collection.
All dolls are made to order. Please allow 1-2 weeks for delivery.