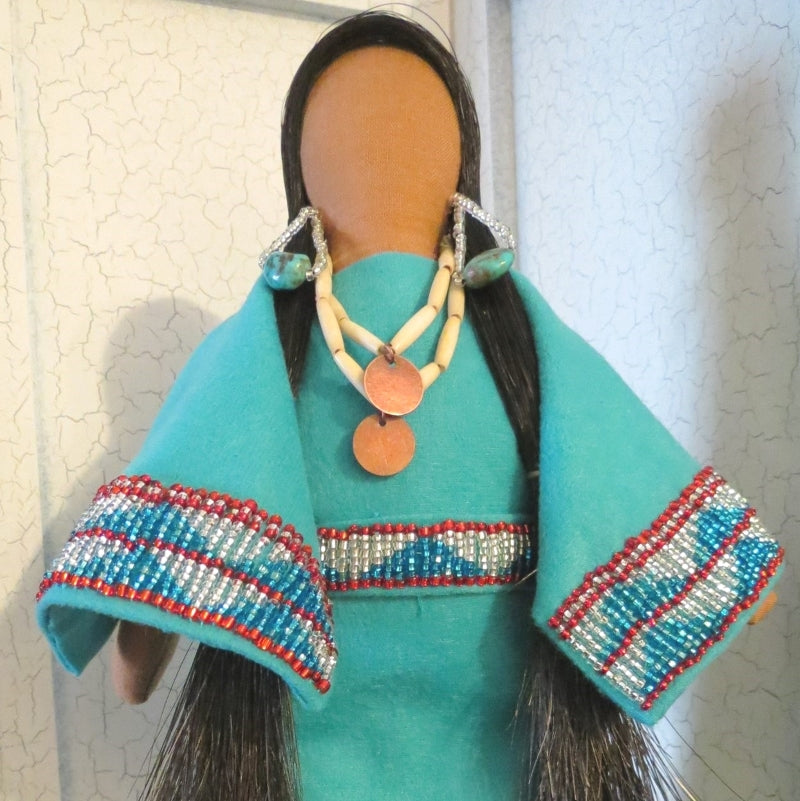 She Stands Alone
Developed for the Women's Museum Exhibit in 2010, She Stands Alone is beaded on turquoise broadcloth. Leggings are bead-pattern fabric. 
Her Story: She has chosen to Stand Alone for the good of her Tribe, being available for mid-wifeing, caring for wounded warriors, wounded hearts, Moon Lodge women, cooking for new mothers and looking after elders, teaching young girls beading and other womanly work necessary for the good of the Tribe.
Many warriors wanted her for their wife, but her decision to Stand Alone was the journey of her life and heart. The People honor her by calling her She Stands Alone.
All dolls are made to order. Please allow 1-2 weeks for delivery.