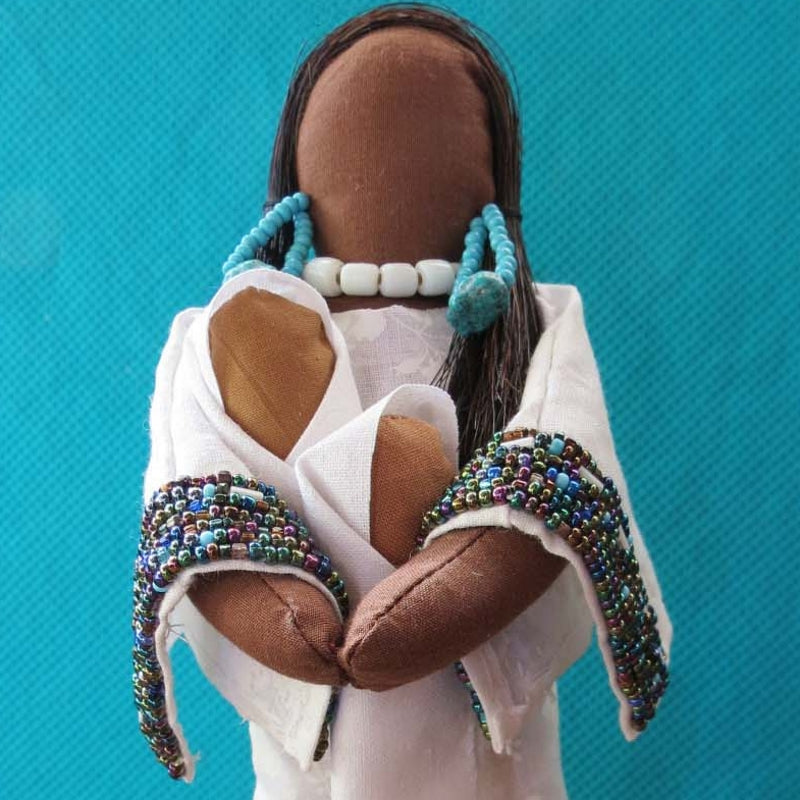 White Calico Ina Storyteller
One of several Storyteller or Indian Mother Dolls. This doll has glass beading on sleeves and moccasins. Glass earrings with Kingman turquoise nuggets. Horsetail hair, white cylinder trade beads on sinew for her necklace. More babies can be added.
All dolls are made to order. Please allow 1-2 weeks for delivery.