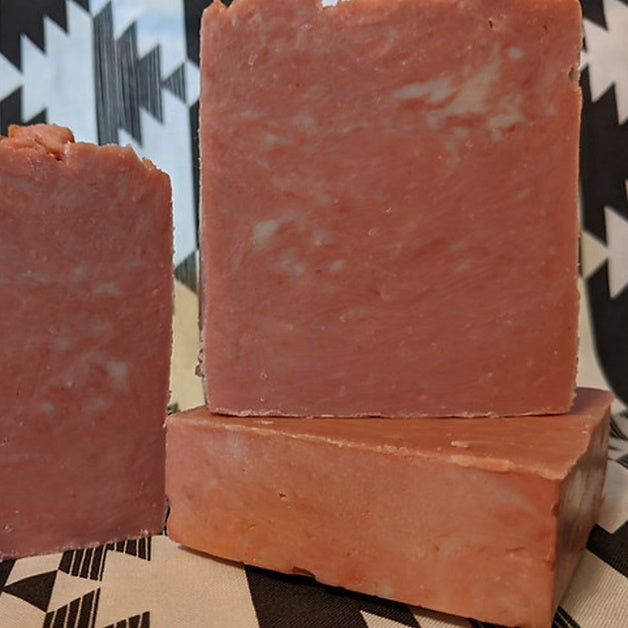 Sweetgrass Infused Apple Cider Vinegar Shampoo Bar
Sweetgrass Infused Apple Cider Vinegar is the shampoo bar that acts also as a natural conditioner. This bar, due to the apple cider vinegar, will help balance the natural pH of your hair and leave it squeaky clean, soft and manageable, without the need of a conditioner or an Apple Cider Vinegar hair rinse.
This luxurious bar is made of all organic ingredients such as Goat's Milk. Canola Oil, Coconut Oil, Castor Oil, Cocoa Butter, Sunflower Oil, Briggs Apple Cider Vinegar, Lye, and Sweetgrass Infused in Grapeseed Oil.  This shampoo bar is guaranteed to give you a full creamy lather with lots of bubbles. A little bit will go a long way.
This soap is also gentle enough to be used on your precious little ones. Our babies love the scent, and we love how their skin feels...as well as how they smell. 

Depending on the hardness of your water, ours being very hard, we still use an apple cider vinegar rinse once a week on our hair and our babies' hair.
We make all of our soaps by hand and in small batches. Each bar is unique and the color, shape and design may vary from bar to bar and batch to batch.