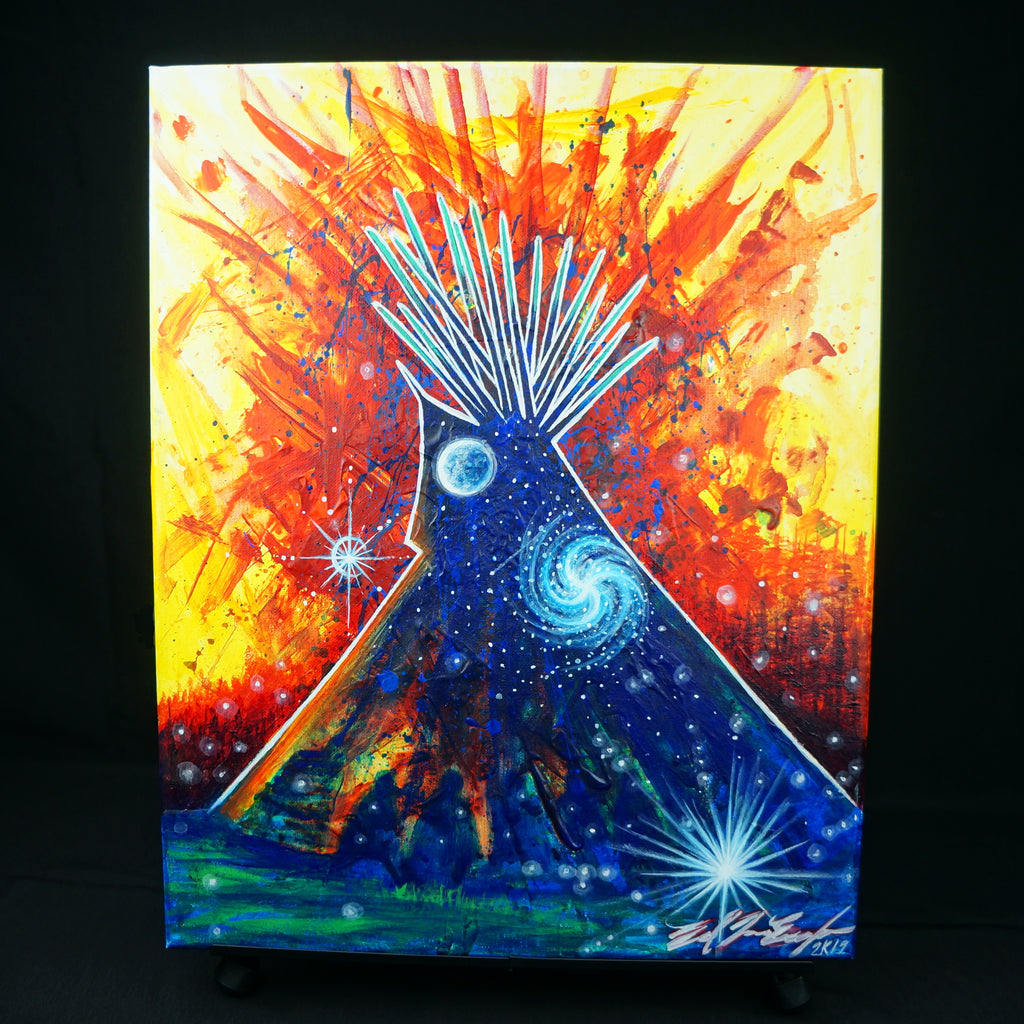 (Fine Art Print) Acrylic on Canvas - Star People
We are fortunate to offer this painting by Edward Two Eagle!
Star People
Signed Ed Two Eagle, this original 20 x 16" acrylic on canvas is arguably the artist's most beautiful work and was shown in the 2019 Red Cloud Art Show. Here, Two Eagle creates an image free of time and space that both warms the heart and sparks imagination.
Prints: The original painting has been sold. This piece is available in a limited-edition giclée print on archival quality fine art paper with a one inch border. Copyright remains property of the artist. Unauthorized reproduction is expressly forbidden.