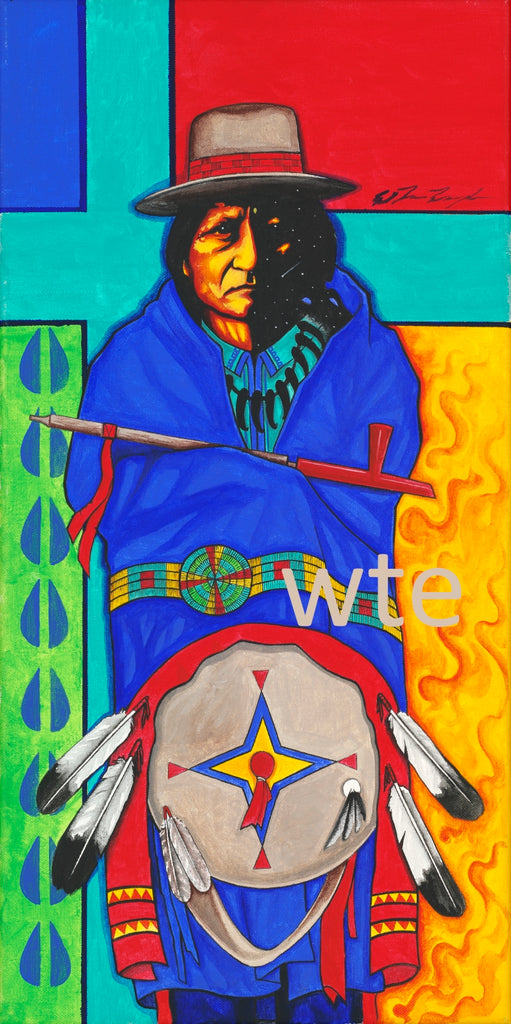 Sitting Bull #4
We are very excited to offer a fourth in the Sitting Bull series by Edward Two Eagle.
Sitting Bull #4
Signed Ed Two Eagle, the original 24x12" acrylic on canvas is bright, bold and interesting in its size and shape.
Prints: This piece is also available in a limited-edition giclée print on archival quality fine art paper with a one inch border. Select Print above.
Copyright remains property of the artist.