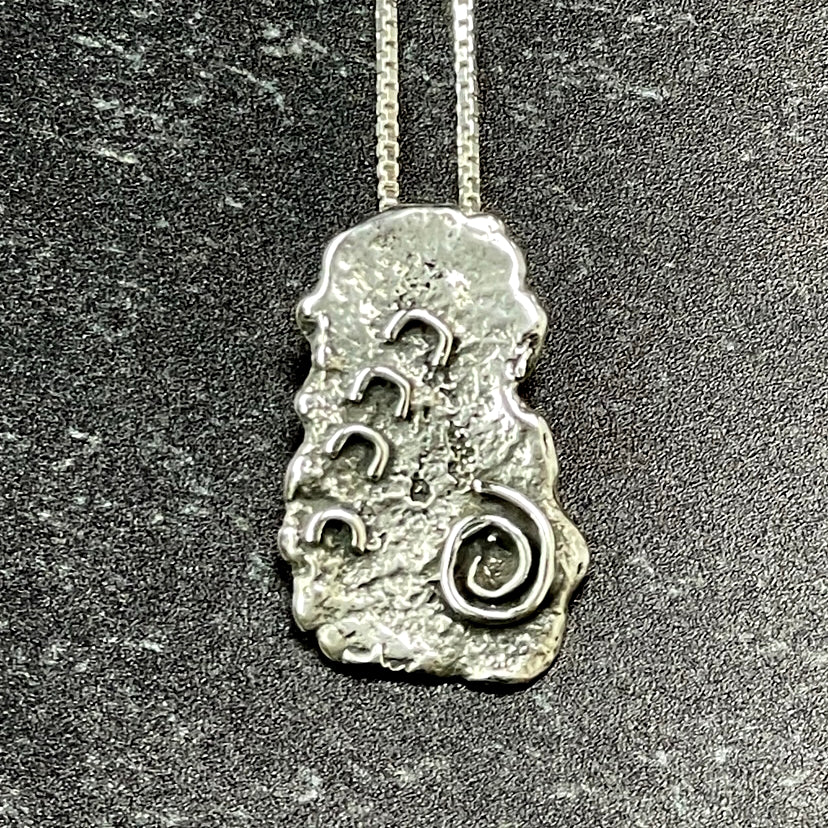 Sacred Horse Tracks Necklace & Earrings
Horse tracks and swirl on an organic textured shape. Weighty sterling silver pendant and earrings. Meaningful and very pretty.
Please Note: Necklace and earrings are sold separately. Please select from the dropdown menu.
Pendant is 1" length with a graceful and substantial bail on the back. Comes with 18" box chain - also looks great on a leather cord or beaded necklace! Earrings are 7/8" length with French wires.
Designed by Stuart Proud Eagle Grant and made in the USA.
Sacred Horse Tracks

The Horse drinks from eternal life. Extend your heart and hand to the sacred helper of humanity.