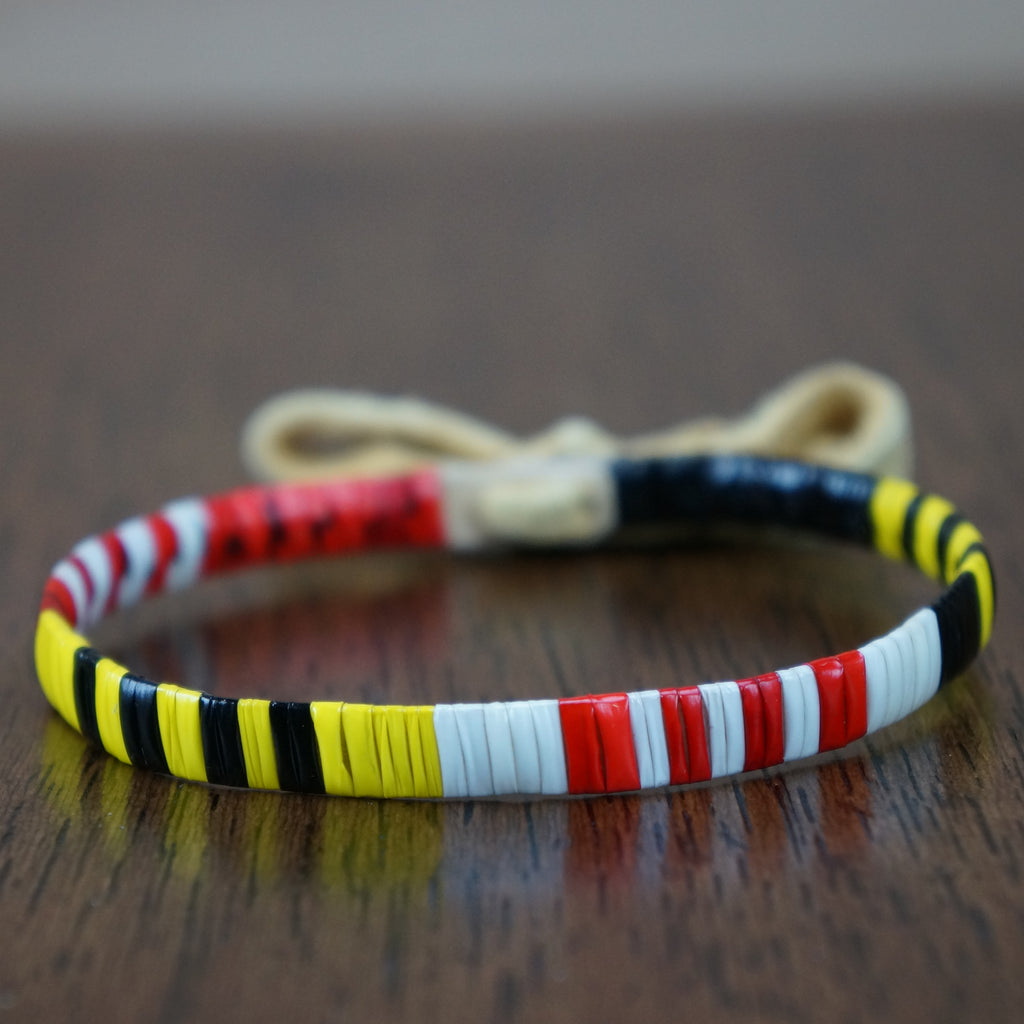 Red Cloud Quillwork - Traditional Bracelet - Traditional Colors
Beautifully dyed quills in traditional patterns suitable for men or women. Quintessential Native American. Essential style.
Beautifully dyed quills woven onto natural parfleche. This bracelet looks great paired with the heart shaped earrings in matching colors!
Expert traditional quillwork by Miranda Red Cloud.
Adjustable bracelet is approximately 1/4". Soft leather tie.