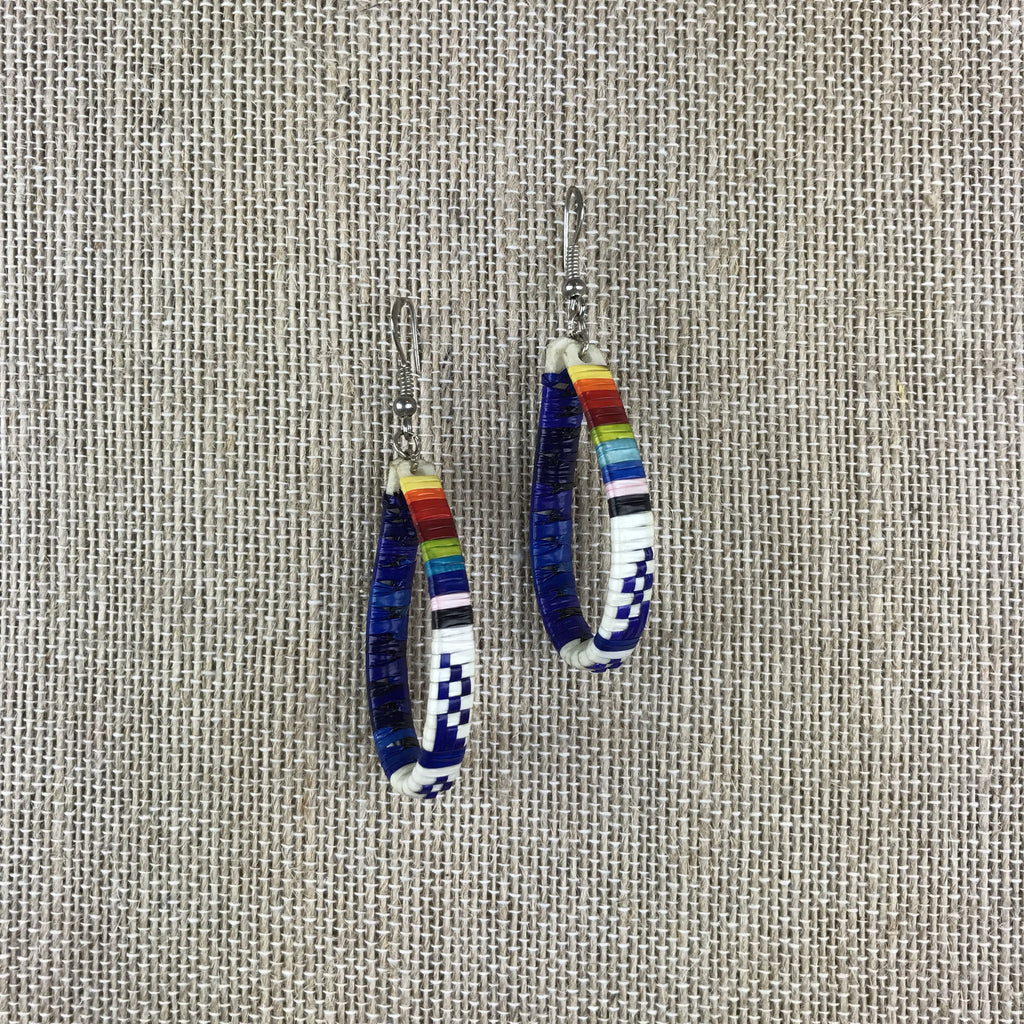 Red Cloud Quillwork Earrings - Hoops
The perfect-sized hoops. Shown here with undyed quills paired with navy and accented with rainbows. 
Quintessential Native American. Essential style now.
Beautifully dyed quills woven onto natural parfleche. Sterling silver earwires.
Expert traditional quillwork by Miranda Red Cloud.
Hoops are 1.75" in length not including earwires. 
Earwires add 3/4" to length.