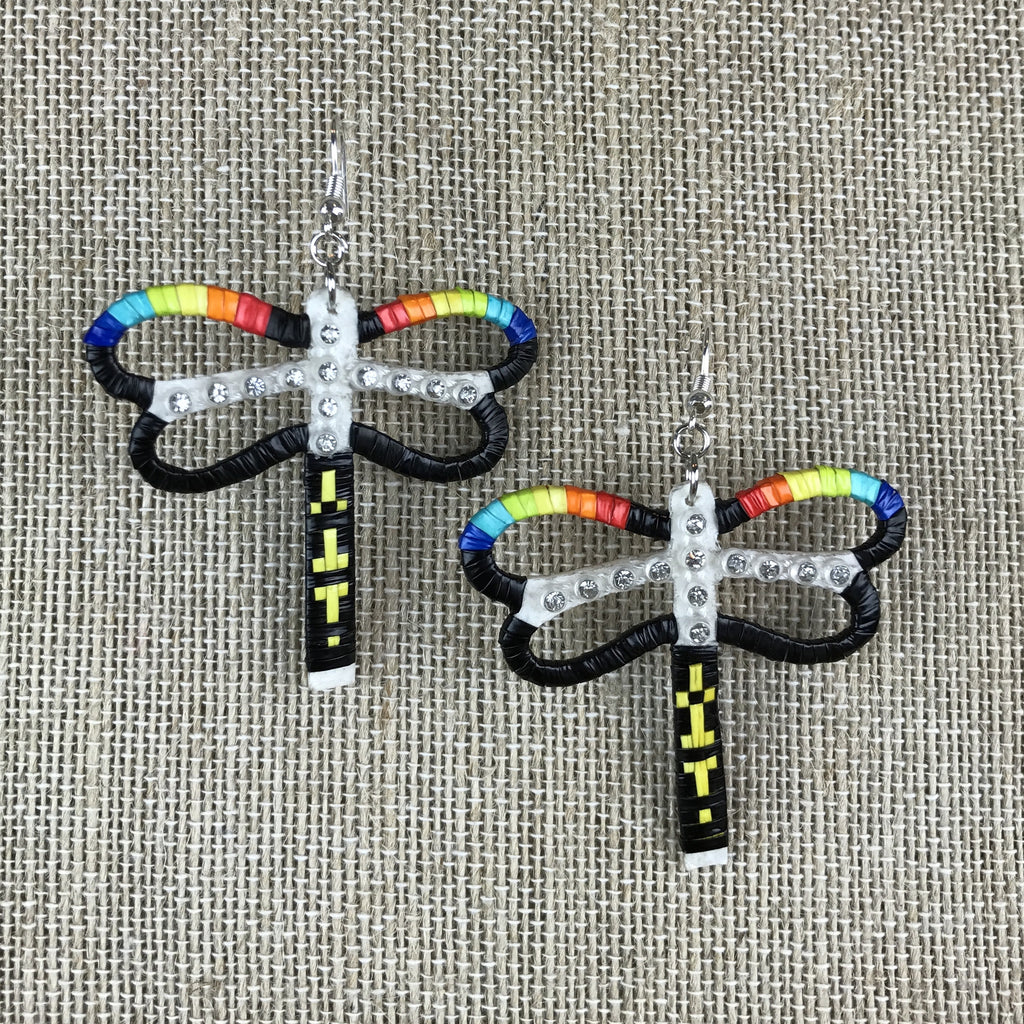 Red Cloud Quillwork Earrings - Black Collection
Select from understated waves, fabulous dragonflies with rinestones, timeless teardrops or traditional circles, all in striking black with striking accents of yellow, orange, red, purple, blue and turquoise. 
Beautifully dyed quills woven onto natural parfleche with sterling silver earwires.
Expert traditional quillwork by Miranda Red Cloud.
Dragonflies are 1 7/8"; Teardrops are 1 3/8"; Circles are 1 1/4"; Waves are 2", not including earwires. Earwires add 3/4".