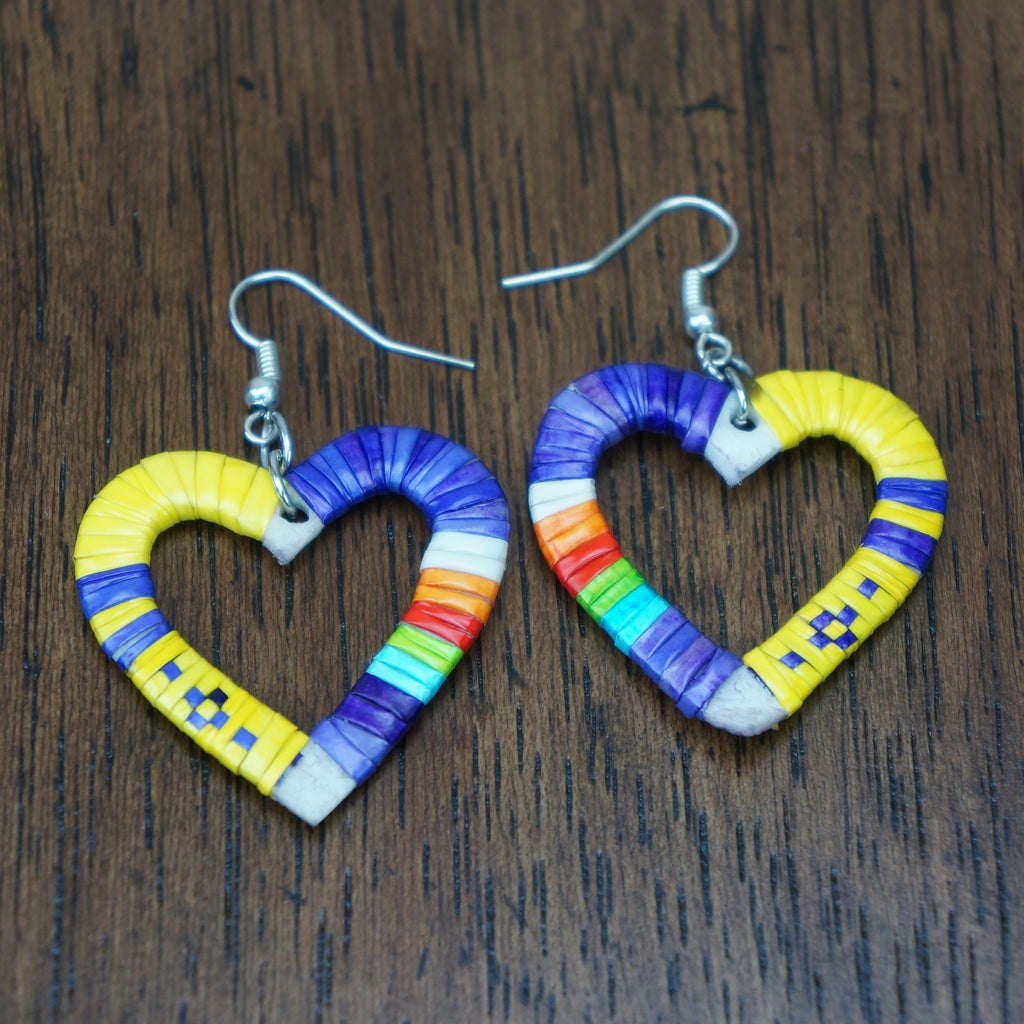 Red Cloud Quillwork Earrings ~ Hearts ~ Four Color Combos
Hearts in a striking color combinations, traditional design.
Quills dyed beautiful colors woven onto natural parfleche with silver tone ear wires. They look great paired with quill bracelets in the same colors!
Expert traditional quill work by Miranda Red Cloud.
Hearts are 1.25"
Earwires add .75"