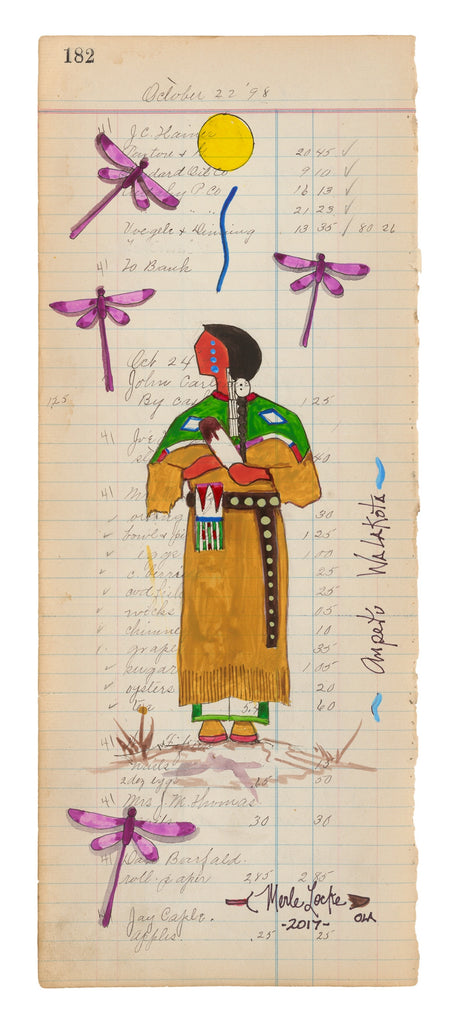 Fine Art Print - Antique Ledger #182 - Ampetu Walakota
Seven Fires is pleased to offer for sale this excellent example of traditional Ledger Art by noted Lakota Artist Merle Locke!
#182 ~ Ampetu Walakota
This original ink and acrylic on antique ledger paper, signed Merle Locke OLA and dated 2017, is a charming example of traditional Native American ledger art. Approximately 14.5" x 6". 
Locke's use of ledger paper dated October 1898 from a Black Hills grocery store helps measure the long struggle of the Lakota people since colonization.
Watch a video of Merle discussing his art. 
Condition of the Original: No defects or scratches to the art, however the antique ledger paper shows normal signs of wear and age. 
Prints: The original has been sold. This painting is available in a limited-edition, high-quality giclee print on archival fine art paper with border. 
Unframed. Framing is available.