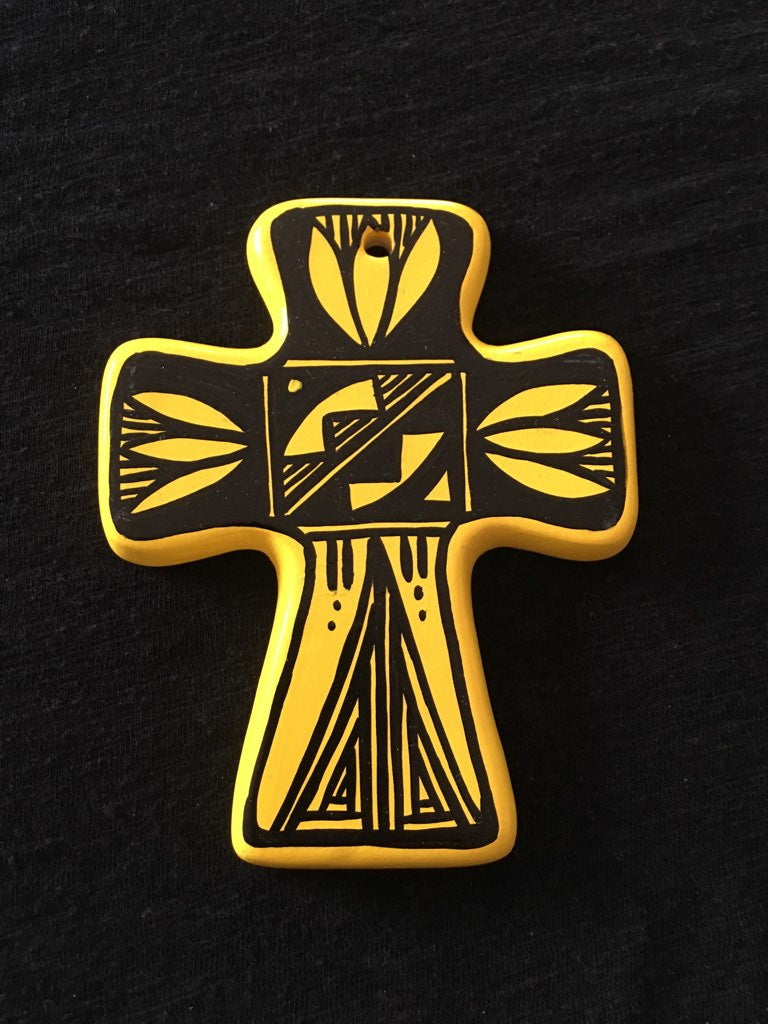 Painted Ceramic Crosses - 13 Designs!
Ceramic crosses painted by Acoma Pueblo artist Theresa Poncho.
Ceramic crosses are painted in the traditional way using contemporary paint. Each one is unique; the artist never duplicates her work!

3.4" x 4.15" with hole at the top for stringing to wear as a necklace or hang as ornament.