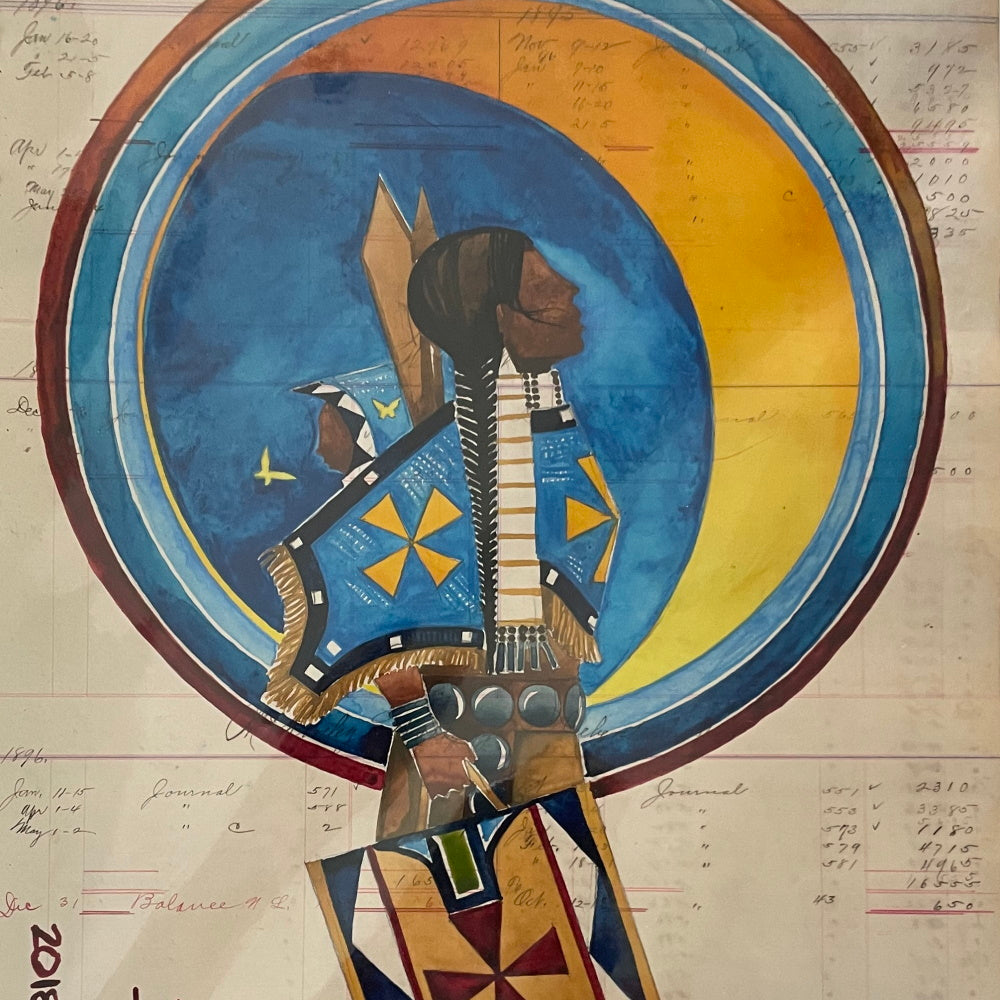 Original Watercolor on Antique Ledger Paper ~ "Anna Carlson"
~From the vault! Piece dated 2018 not previously offered for sale!~
Untitled Winyan with Child - Ledger Sheet is Titled "Anna Carlson"
Original watercolor on antique ledger paper, signed with the artist's distinctive signature and dated 2018. Approximately 17" x 11". Unframed. Protected in an acetate sleeve on acid-free foam core.

Mr Pulliam's bold colors on ledger paper bring history to life. Mr Pulliam is a nationally known, award winning artist. His work was featured in a 2016 ledger art exhibit at the Smithsonian's National Museum of the American Indian - New York and on the cover of their Spring 2016 magazine.
Condition of the Original: No defects or scratches to the art or unusual wear and tear, although normal signs of aging are visible on the antique ledger paper dated 1895. This paper is a bit darker than most, and Pulliam has uses very rich colors on the darker paper to create an unique piece.
Prints: Prints are not planned for this piece. Please note: Although this is the same high quality as other ledgers, the quick photo is not comparable to our usual high-quality scans. Variations in the photos are simply reflections from the acetate sleeve.
Framing is available, please inquire.
Copyright remains the property of the artist.