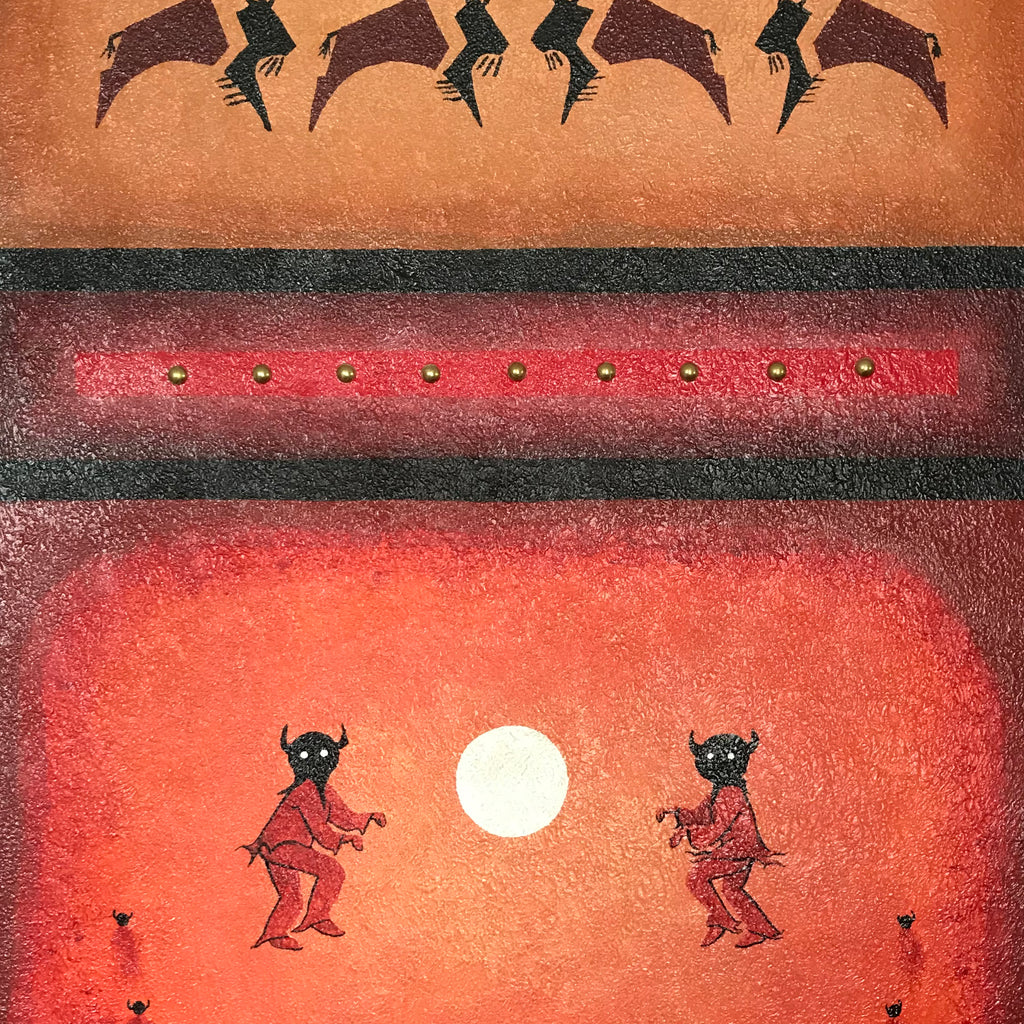 Original Painting - The Creation
Seven Fires Art is pleased to offer this heavily textured acrylic on stretched canvas by Richard Red Owl.
The Creation
Indians came from center of the earth. They came out as the red people known as the Buffalo Nation. Brass beads represent the Milky Way where all the ancestors are. The dark red brown represents the buffalo hide.
30 x 40" signed Rich Red Owl.
The watermark "Red Owl" has been added to protect copyright and does not appear in the original painting. Copyright remains property of the artist. Reproduction of any type without the consent of the artist is expressly forbidden.