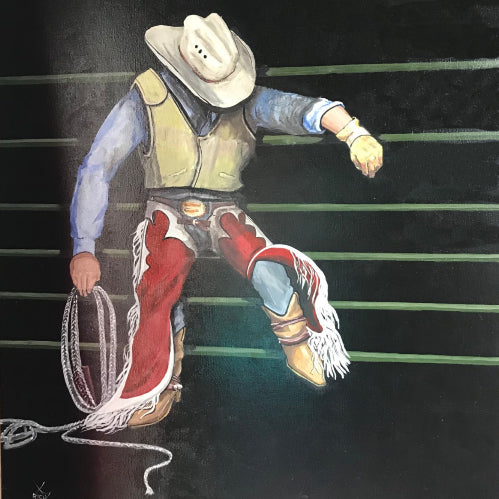 Original Painting - Seven and a Half Seconds
Seven Fires Art is pleased to offer this acrylic on canvas by Richard Red Owl.
Seven and a Half Seconds
Bull riders in the rodeo are supposed to ride for eight seconds and this fellow didn't quite make it.

24" x 36" plus frame. Signed Rich Red Owl.

The watermark "Red Owl" has been added to protect copyright and does not appear in the original painting. Copyright remains property of the artist. Reproduction of any type without the consent of the artist is expressly forbidden.