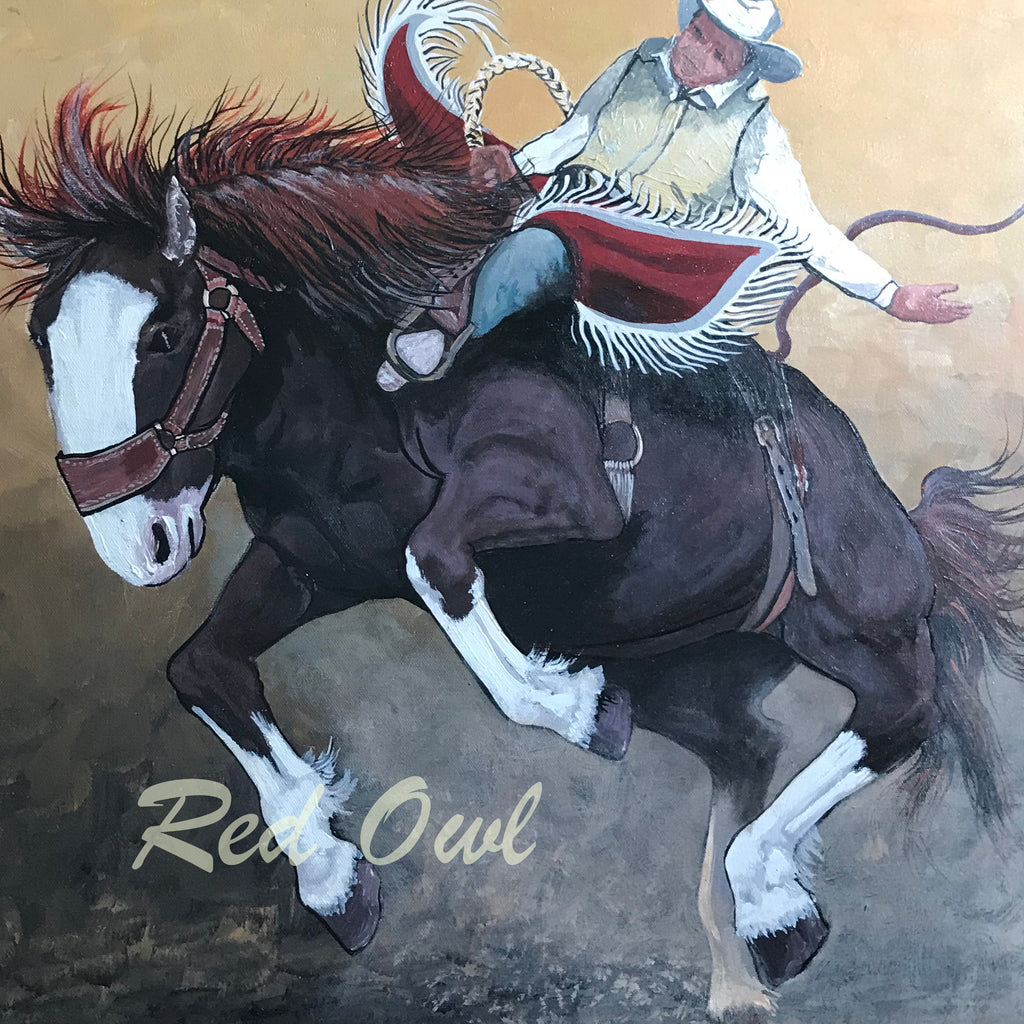 Original Painting - Riding High
Seven Fires Art is pleased to offer this acrylic on canvas by Richard Red Owl.
Riding High
This truly outstanding work captures the excitement of the bronc rider at the rodeo in a brilliant melding of the artist's styles.
24" x 30" plus frame.  
The watermark "Red Owl" has been added to protect copyright and does not appear in the original painting. Copyright remains the property of the artist. Reproduction of any type without the consent of the artist is expressly forbidden.