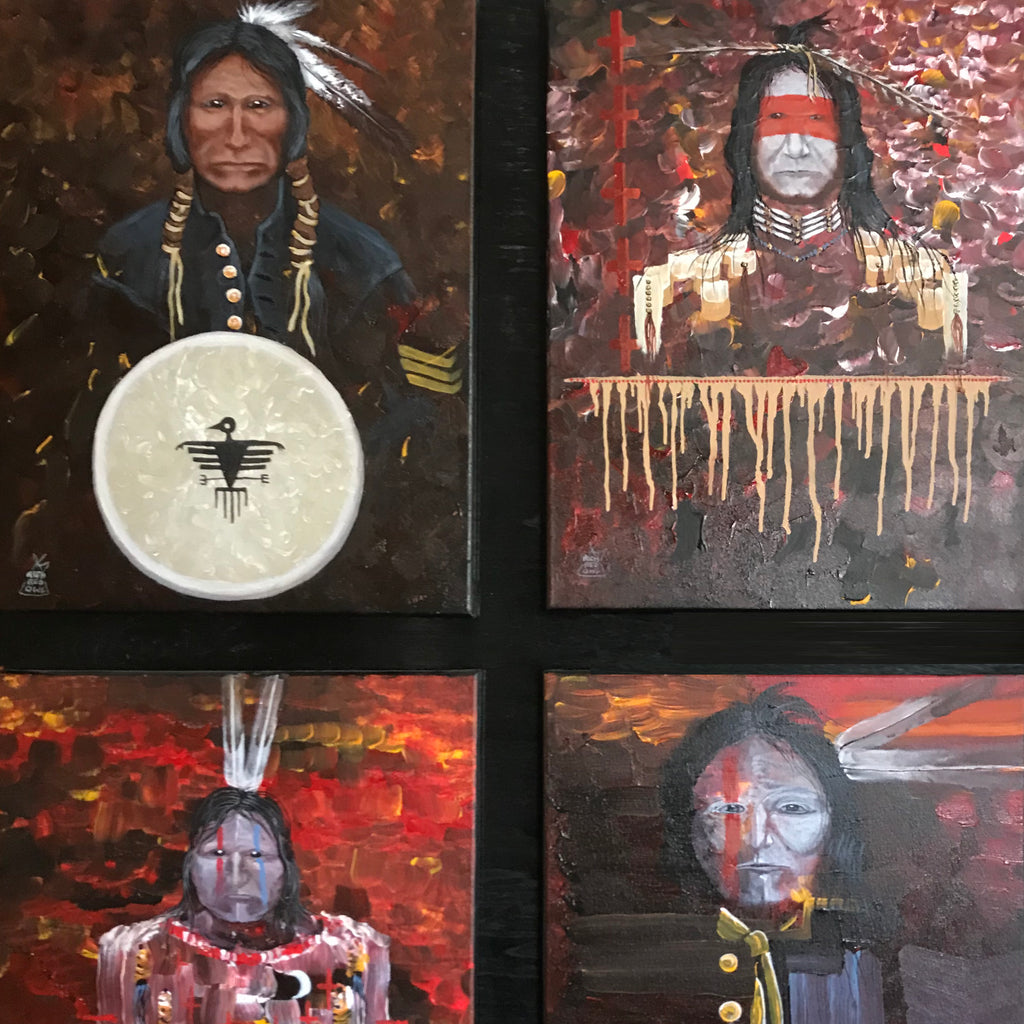 Original Painting - No Wounds
Seven Fires Art is pleased to offer this group of four textured acrylic on canvas paintings by Richard Red Owl.
No Wounds
Four 16" x 20" canvases mounted on painted plywood.
In these four paintings Red Owl recalls a story he heard from an Elder about the No Wounds. "Before they had a powwow these men would paint their faces and come over the hill. They represented the ghosts of warriors who were never wounded in battle. They all wear different clothing; some are wearing uniforms stolen from dead soldiers."
The watermark "Red Owl" has been added to protect copyright and does not appear in the original painting. Copyright remains the property of the artist. Reproduction of any type without the consent of the artist is expressly forbidden.