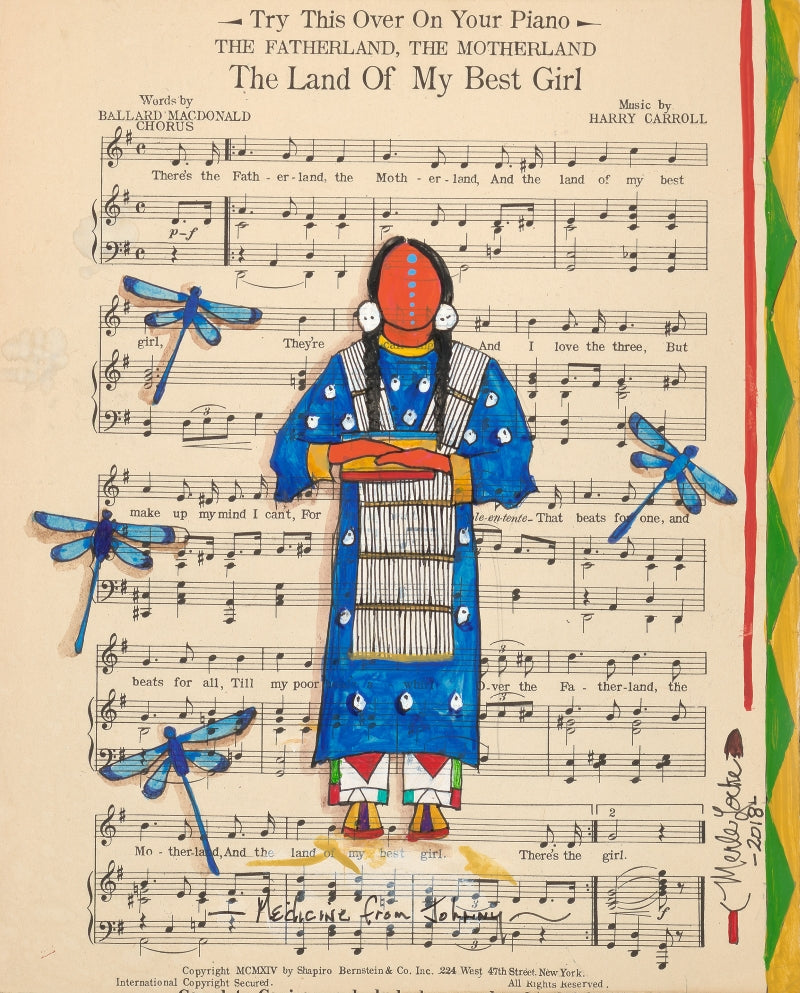 (Fine Art Print) Ledger Art on Antique Sheet Music ~ The Land of My Best Girl
Seven Fires Art is pleased to offer for sale this unique example of traditional Native American Ledger Art by noted Lakota Artist Merle Locke!

The Land of My Best Girl / Medicine from Johnny
A truly special and unique piece! Original, signed 12.25 x 10" ink and acrylic on antique sheet music. Unframed.
Prints: The original has been sold. This piece is available as a giclee' print on archival art stock with one inch border. Copyright remains property of the artist.
Locke offers a different take on traditional ledger art by using vintage sheet music to demonstrate the divide between Native and white culture. Mr. Locke tells us that Native children in boarding schools often used sheet music or pages torn from hymnals to practice the painting and drawing taught to them by their parents.

A winyan with dress decorated with bone and elk teeth is surrounded by dragonflies.