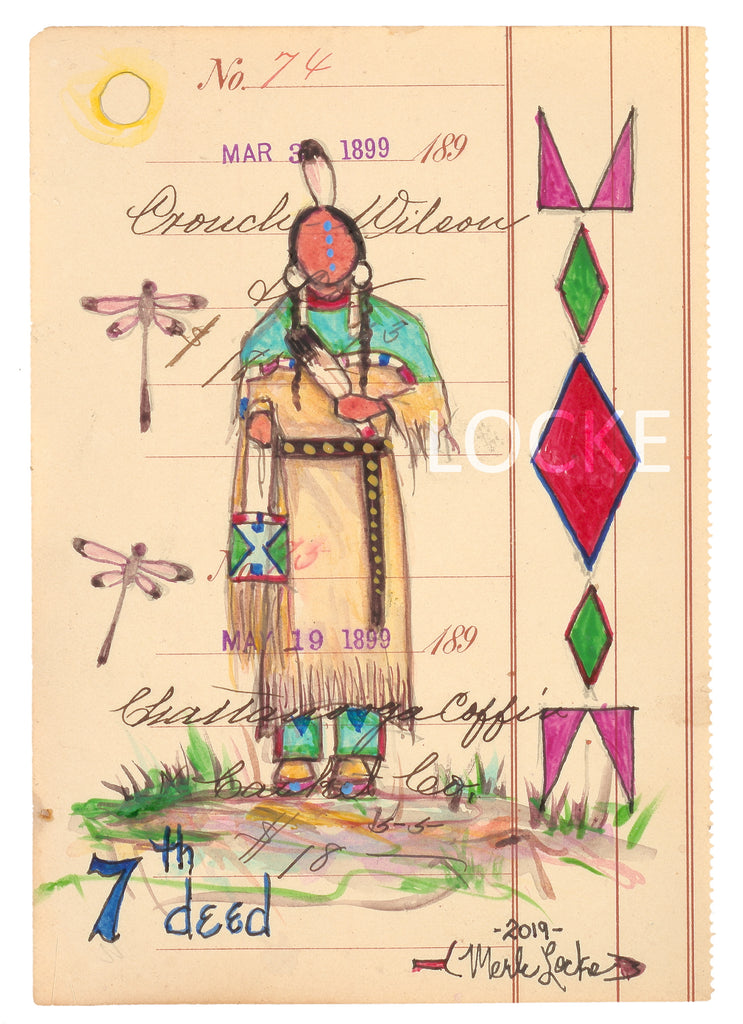 (Fine Art Print) Ledger Art - 7th Deed
Seven Fires Art is pleased to offer this beautiful little work of Ledger Art by Lakota Artist Merle Locke.
7th Deed
An exceptional piece signed and dated 2019, that really shows the artist's skills: Beautiful colors, winsome brush strokes, and meaning-filled detail. 
5 7/8" x 4". Unframed; custom framing is available, please inquire.
Prints: This original work has been sold. A high resolution scan of the original is used to produced fine quality giclee prints on premium art stock the same size as the original plus a 1/2" border. Select Print Above. Copyright remains property of the artist. Watermark "Locke" has been added to protect copyright and does not appear in the prints or original.
Original is protected using acid-free corners on acid-free foam core and sealed in an acetate sleeve. Prints are packaged individually in protective acetate sleeves.
Merle is one of the most recognized Oglala Lakota artists working today! 
Watch a video of Merle discussing his art.