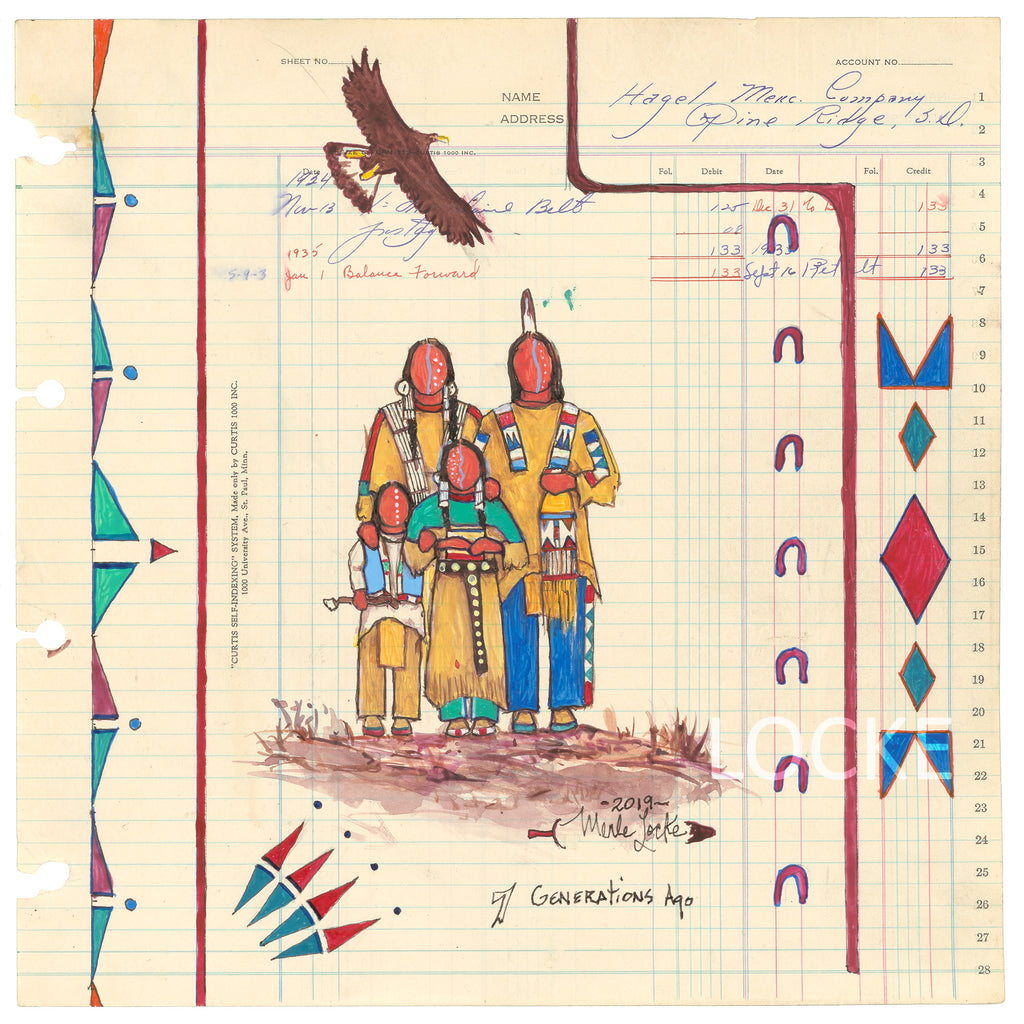 (Fine Art Print) Ledger Art ~ 7 Generations Ago
Seven Fires Art is pleased to offer this great example of traditional Ledger Art by Lakota Artist Merle Locke!
7 Generations Ago
This ink and acrylic on ledger sheet from the Hagel Mercantile Company in Pine Ridge is signed Merle Locke and dated 2019.
The ledger tells a story of a $1.33 credit extended in November 1934 for a belt and postage. It appears the belt was returned the next September to satisfy the outstanding balance, certainly a testament to the poverty that has always gripped Native people on reservations. Over this transaction, Locke has depicted a very lovely family of '7 Generations Ago'  - healthy and flourishing with fancy belts and other beautiful traditional dress - as well as an eagle flying overhead indicating the blessing and guardianship of their ancestors and hoof prints identifying many horses.
Approximately 11" x 11". Unframed; custom framing is available, please inquire.
High resolution scans are used to produced fine quality giclee prints on premium art stock the same size as the original plus a 1" border. 
Merle is one of the most recognized Oglala Lakota artists working today! 
Watch a video of Merle discussing his art.