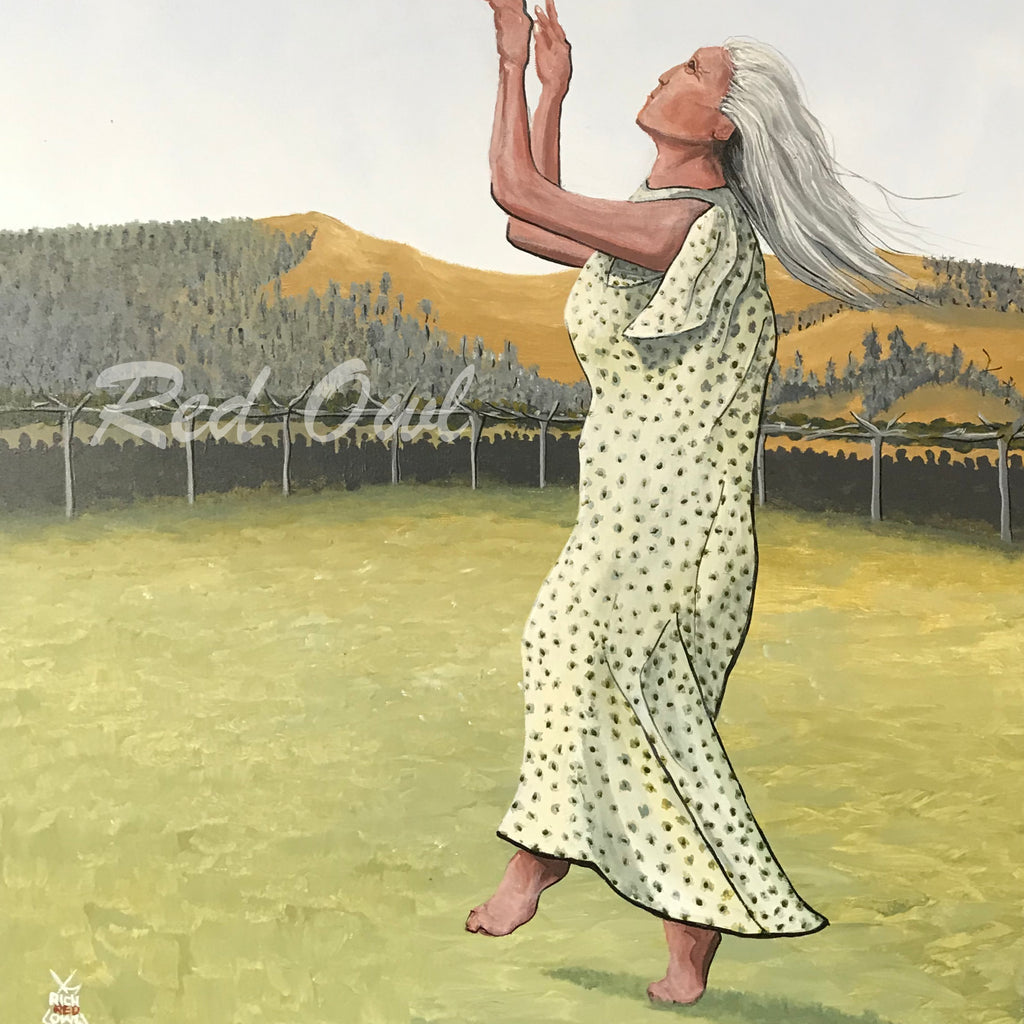 Original Painting - Four Days
Seven Fires Art is pleased to offer this acrylic on canvas by Rich Red Owl.
Four Days
This painting chronicles an experience the artist had at a Sundance. Richard says, "I saw these old women dancing for four days. They were so strong, and through them I could see the way back to the old days. It just took me back 150 years, when the women made their dresses out of flour sacks."
The companion piece, a male Sundancer, went to the Akta Lakota Museum & Cultural Center in Chamberlain, South Dakota.
24" x 36" plus frame.
The watermark "Red Owl" has been added to protect copyright and does not appear in the original painting. Copyright remains the property of the artist. Reproduction of any type without the consent of the artist is expressly forbidden.