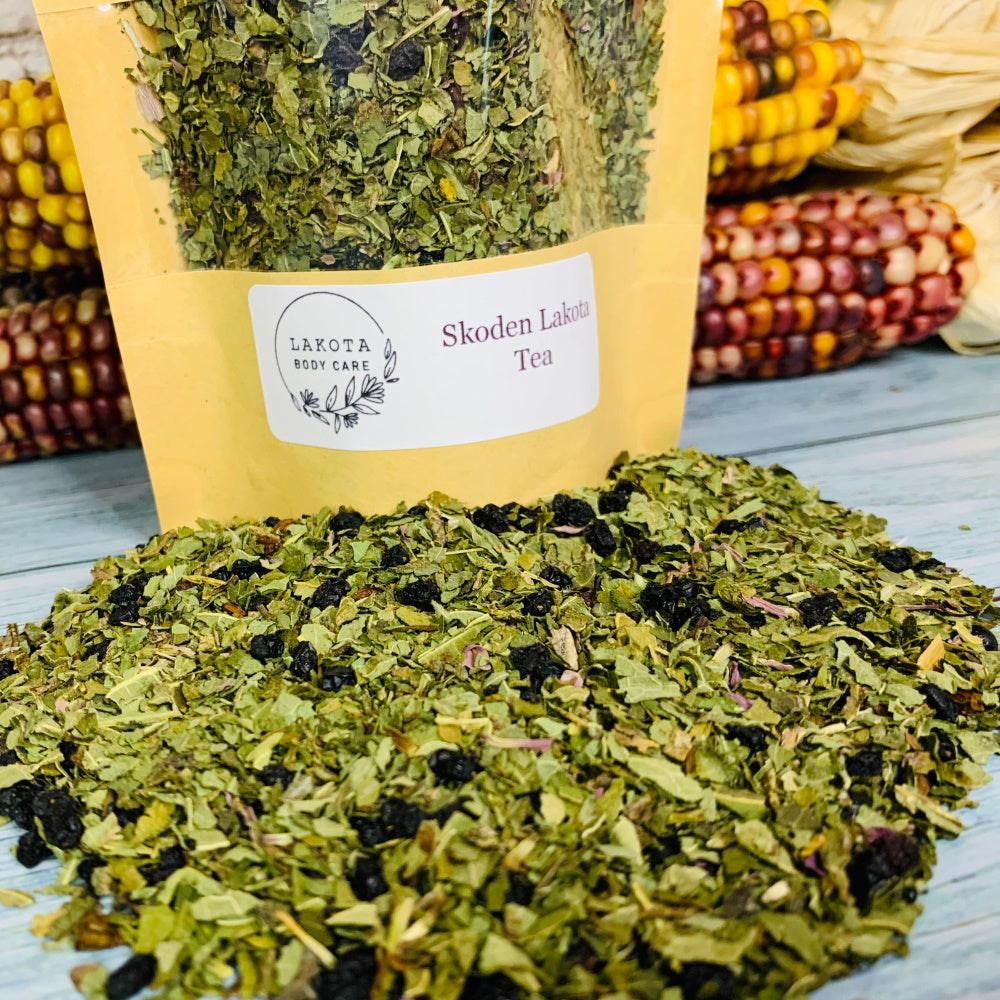 Organic Tea - Skoden Lakota
Our Skoden Lakota Tea is one of our most traditional teas! Made with all organic echinacea and elderberry, this tea is packed with antioxidants, vitamins and nutrients. Perfect for the fall season.

Echinacea is a Native herb that is indigenous to the Rocky Mountain and Great Plains region of the United States. Echinacea has been used traditionally by many Native tribes including the Lakota. echinacea again because some antibiotics don't work as well as they used to against certain bacteria. Echinacea is widely used to fight infections, especially the common cold, the flu, and other upper respiratory infections. Some people take echinacea at the first sign of a cold or after cold symptoms have started.

Elderberries have been used by many Native tribes all over the US. From the Plains to the California Coast, elderberries have provided Native people antioxidants and vitamins. The properties in Elderberries that help to boost your immune system. The berries can help tame inflammation, lessen stress, and help protect your heart. Traditionally elderberries were used to help prevent/ease cold and flu symptoms.

Each Bag of Tea makes 30-35 cups.
Each bag of tea comes with an Organic Cotton muslin bag!
Each of our organic Native teas have a unique herbal blend made from high quality flowers, fruits, herbs and roots that are organically grown. They have their own distinctive characters and properties, so enjoy the flavor that is right for you and feel good about the added benefit!