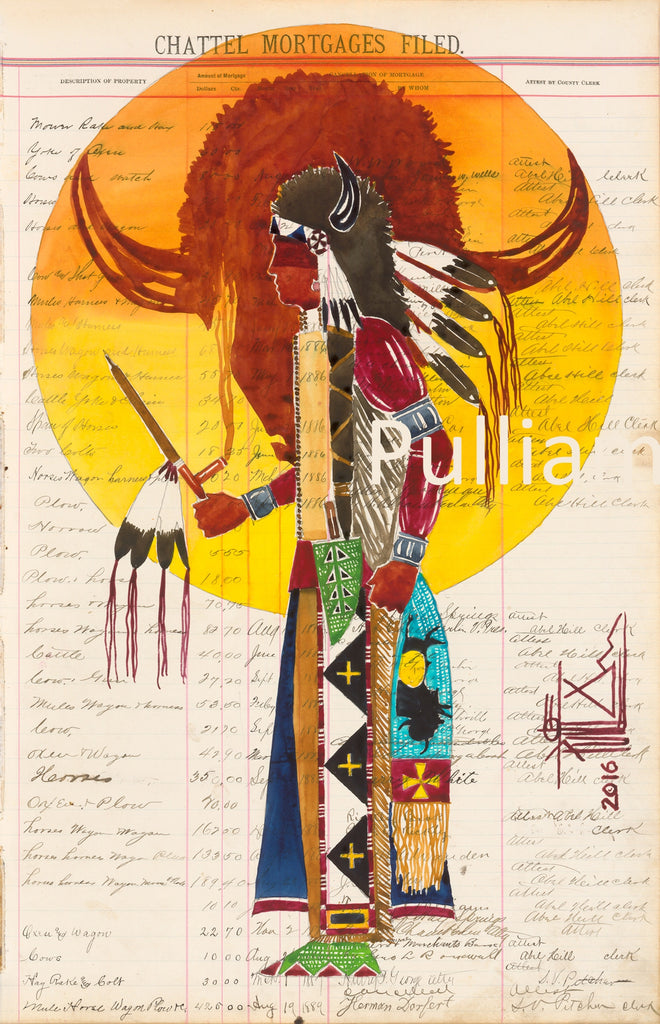 (Fine Art Print) Antique Ledger ~ A Prayer for the Buffalo Nation
Seven Fires Art is very pleased to offer for sale this excellent example of Native American Ledger Art by noted Lakota Artist Joe Pulliam!
A Prayer for the Buffalo Nation
Prints: The original has been sold. This painting is available in a limited-edition, high-quality print on archival matte paper. 
Original watercolor on antique ledger paper, signed with the artist's distinctive signature and dated 2016. Approximately 17" x 11". Unframed.

Mr Pulliam's bold colors on ledger paper bring history to life. Mr Pulliam is a nationally known, award winning artist. His work was featured in a 2016 ledger art exhibit at the Smithsonian's National Museum of the American Indian - New York and on the cover of the their Spring 2016 magazine.
The watermark "Pulliam" has been added to photos to protect copyright; it is not part of the piece. Copyright remains the property of the artist.