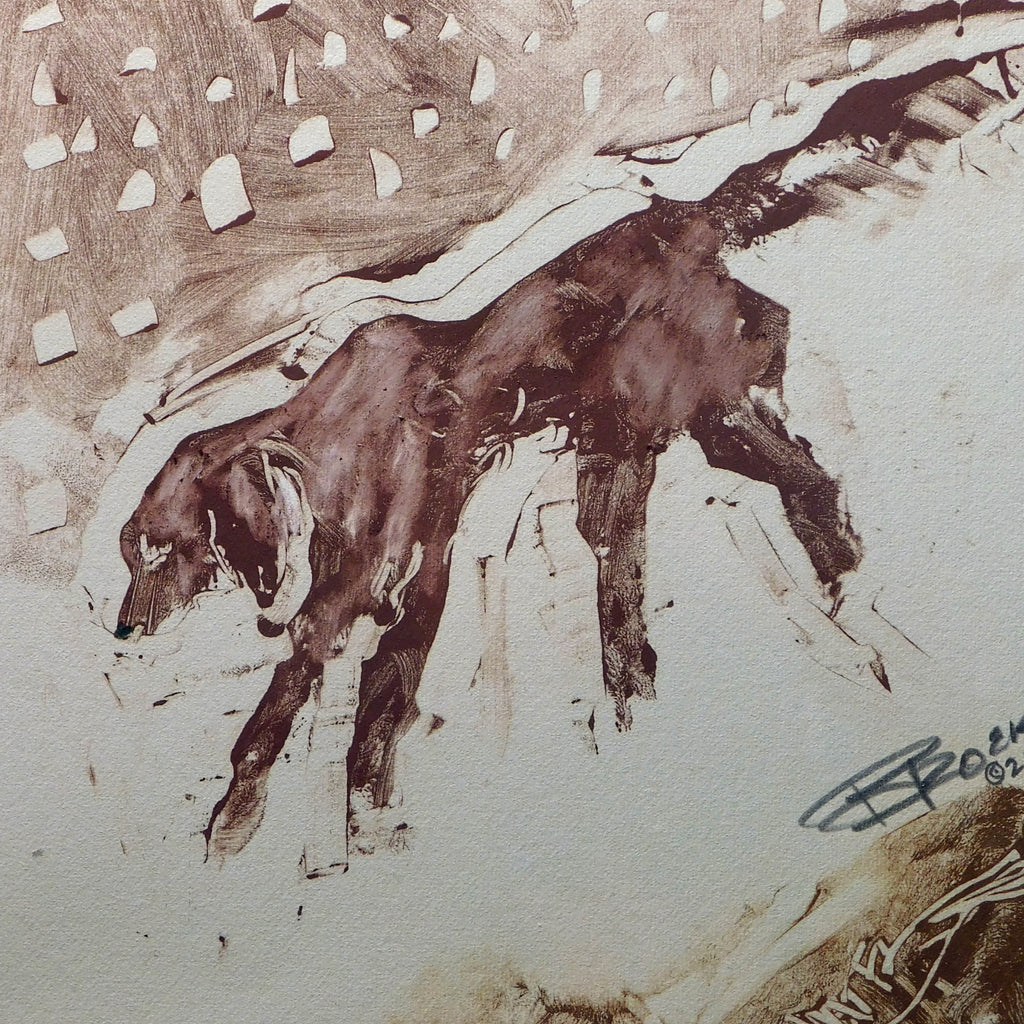 Monotype ~ Sunka Hanblé
Seven Fires Art is pleased to offer this hand-burnished monotype by esteemed Oglala Lakota artist Roger Broer.
Sunka Hanblé 
9 3/8" x 6 3/8" oil on paper. Beautifully matted and framed.

The watermark "Broer" has been added to protect copyright and does not appear in the piece. Copyright remains property of the artist. Reproduction of any type without the consent of the artist is expressly forbidden.