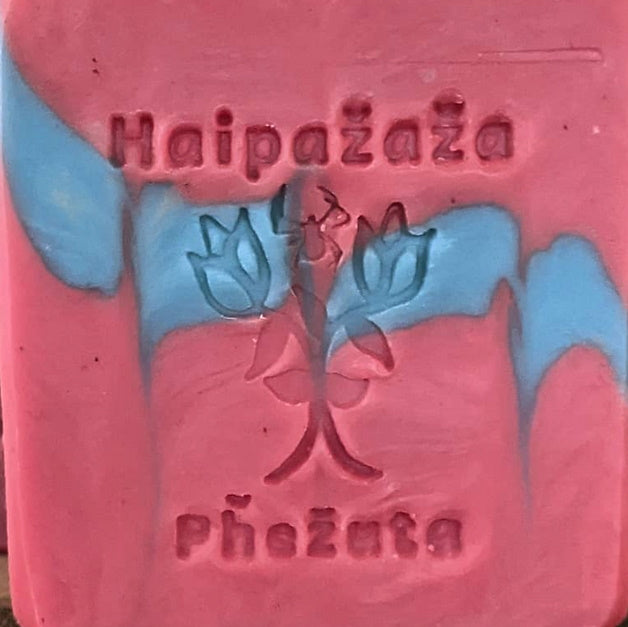 Mni Wichoni Soap & Shampoo Bar
Mni Wichoni means Water is Life in Lakota. We honor the water in creating this soap and shampoo bar. Ingredients are organic RSPO Sustainable Palm Oil, Castor Oil, Canola Oil, Coconut Oil, Greek Yogurt, Kaolin Clay, Sugar, & Mixed Citrus EO's, Lily, Pine, Amber, Lavender, Jasmine, Cedar, Patchouli, Sandalwood & Musk EO's.
The line of blue represents the water and is the blood of Unci Makha, Grandmother Earth, and the red surrounding the blue is the Grandmother Earth herself. 
We make all of our soaps by hand and in small batches. Each bar is unique and the color, shape and design may vary from bar to bar and batch to batch.