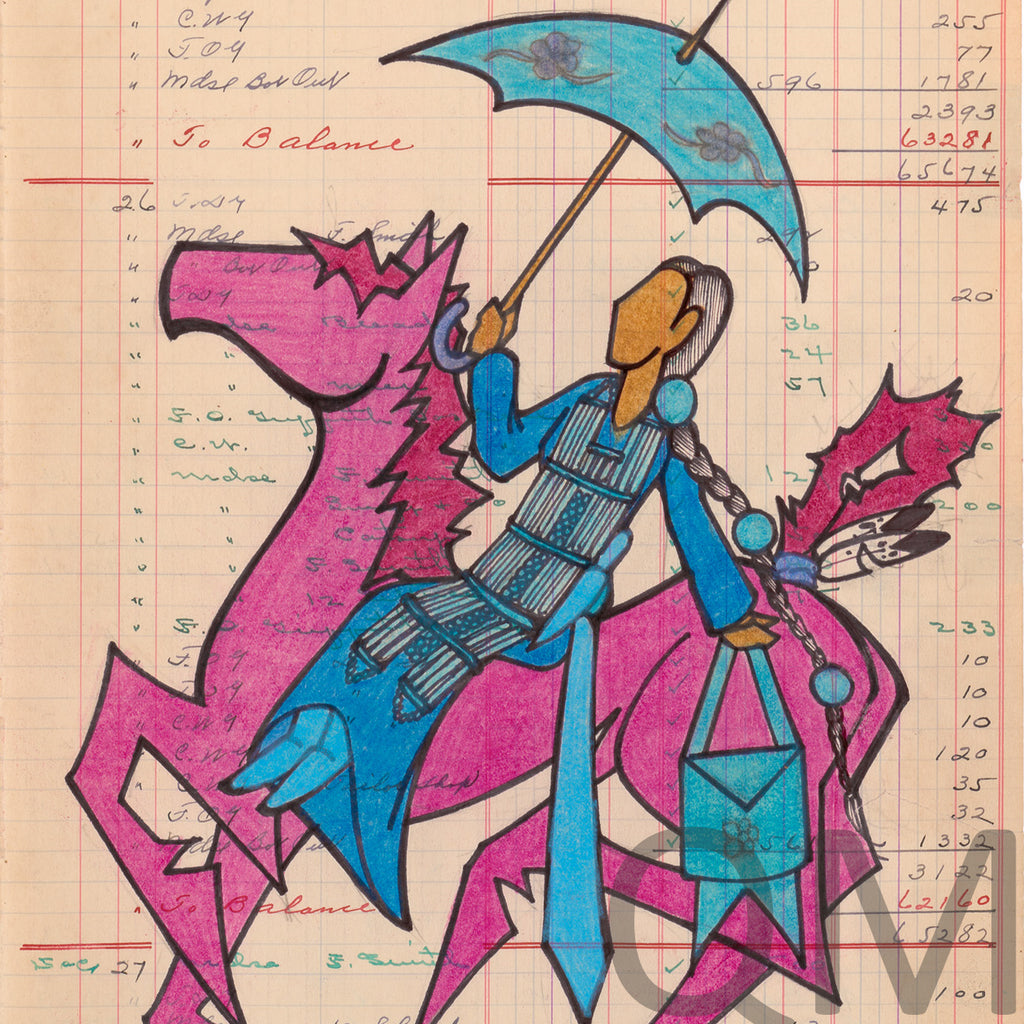 (Fine Art Print) Ledger Art - Fancy Rider
Seven Fires Art is pleased to offer contemporary Ledger Art by Quinton Maldonado.
Fancy Rider
A striking piece on antique ledger paper titled Cash dated 1934 and signed and dated 2020 by the artist. 
Maldonado brings the social protest of ledger art to now.
13.75" x 8 3/8" unframed.   
This original work has been sold. Fine art prints are available:
High resolution scans are used to produce fine quality giclee prints on Archival Matte art stock the same size as the original plus a .5" border. Watermark "QM" has been added to protect copyright and does not appear on the prints or original. Copyright remains property of the artist.
Originals are protected using acid-free corners on acid-free foam core and sealed in an acetate sleeve. Prints are packaged individually in protective acetate sleeves.
Maldonado is one of the most recognized Oglala Lakota artists working today!