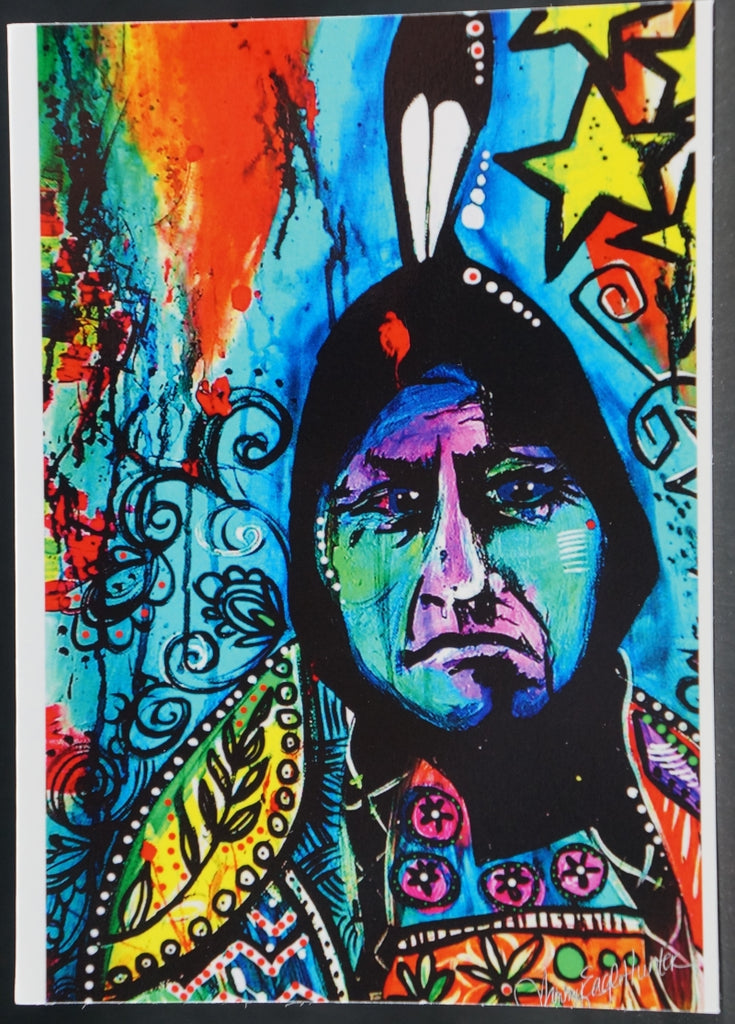 Greeting Cards - Chief Series - 4 Designs
Greeting cards with art by Tammy Eagle Hunter.
Each card and envelope are individually wrapped! Blank inside.
Mix and match! Select from four designs. Minimum order of four cards please.
FREE SHIPPING!
A generous gift to Seven Fires Art by the Keya Foundation, these greeting cards can be given again, for any occasion.
Greeting cards were produced with permission by and compensation to the artists.