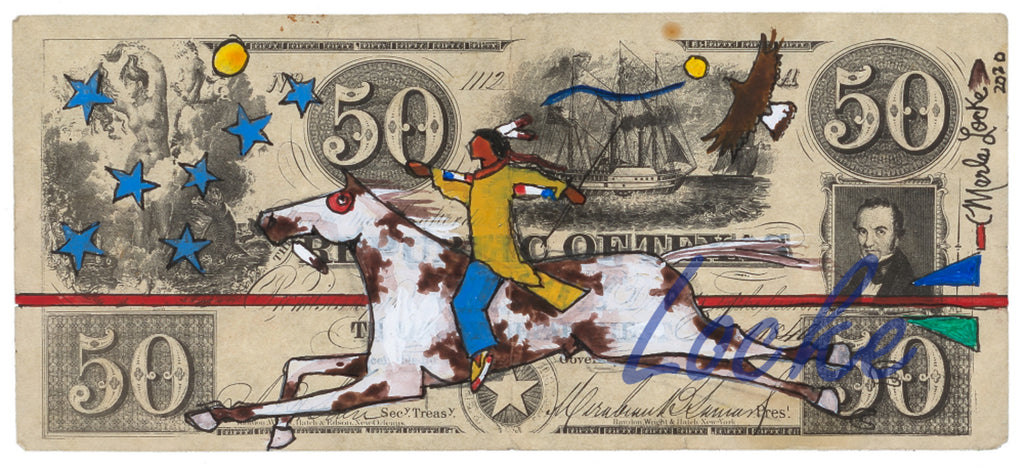 (Fine Art Prints) Ledger Art on Republic of Texas Currency
Seven Fires Art is pleased to offer fine art prints of this especially interesting group of three ledgers on authentic Republic of Texas currency!
Republic of Texas 2 Dollar, 5 Dollar, and 50 Dollar Notes
Signed Merle Locke and dated 2020.
Approximately 7" x 3" unframed. Custom framing is available!

The original ledgers have been sold. This series is available in limited edition giclee prints on fine art paper. 
Copyright remains property of the artist. Watermark "Locke" has been added to protect copyright and does not appear in the original.