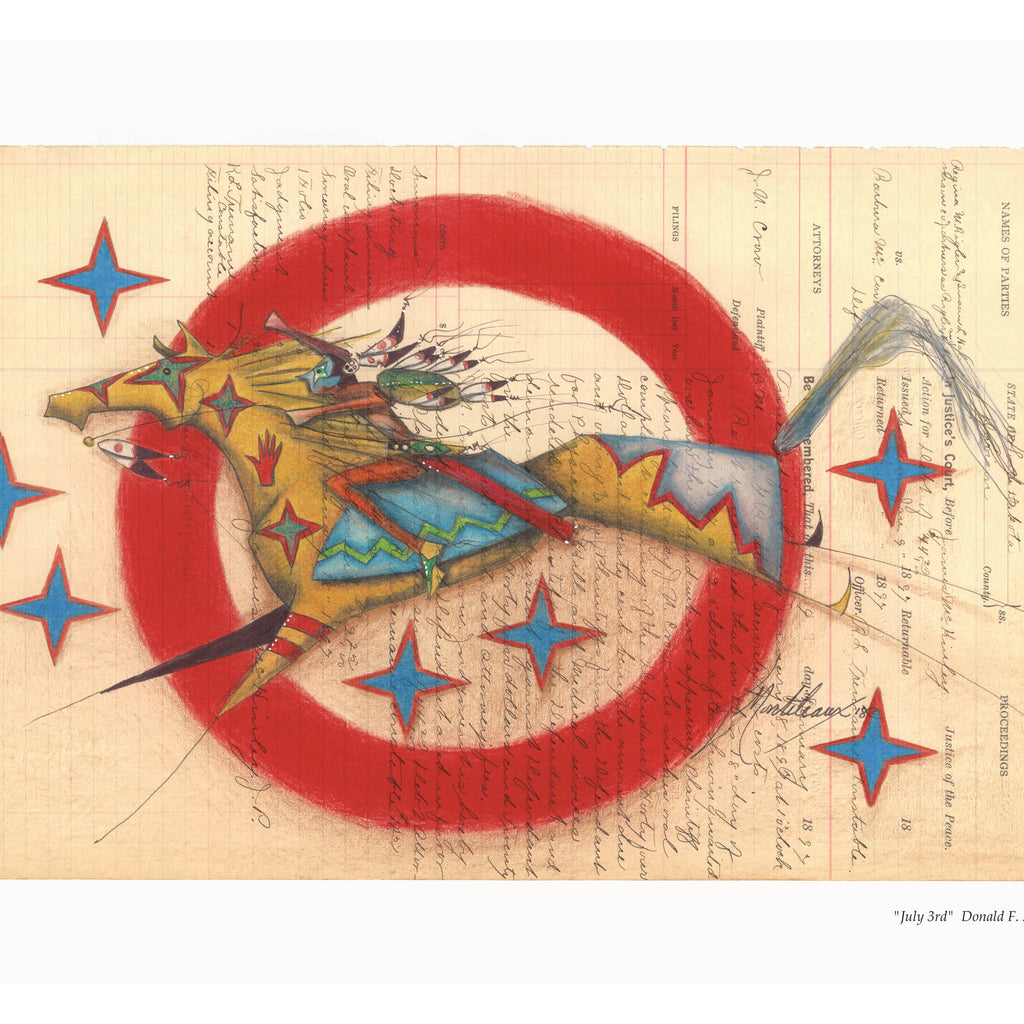 Print - July 3rd
We are honored to offer the complete 2018 print collection by celebrated Oglala Lakota Artist Donald F Montileaux, including this work:
July 3rd
The original Prismacolor pencil on antique ledger paper from South Dakota labeled Justice's Docket and dated 1897 has been beautifully reproduced on art stock paper.
Prints are 10.25" x 15.5" with 1" border. Title, artist's name and year are printed in the border. Unframed; framing is available.
Prints are produced by the artist and Copyright remains the sole property of the artist. Unauthorized reproduction is expressly forbidden.