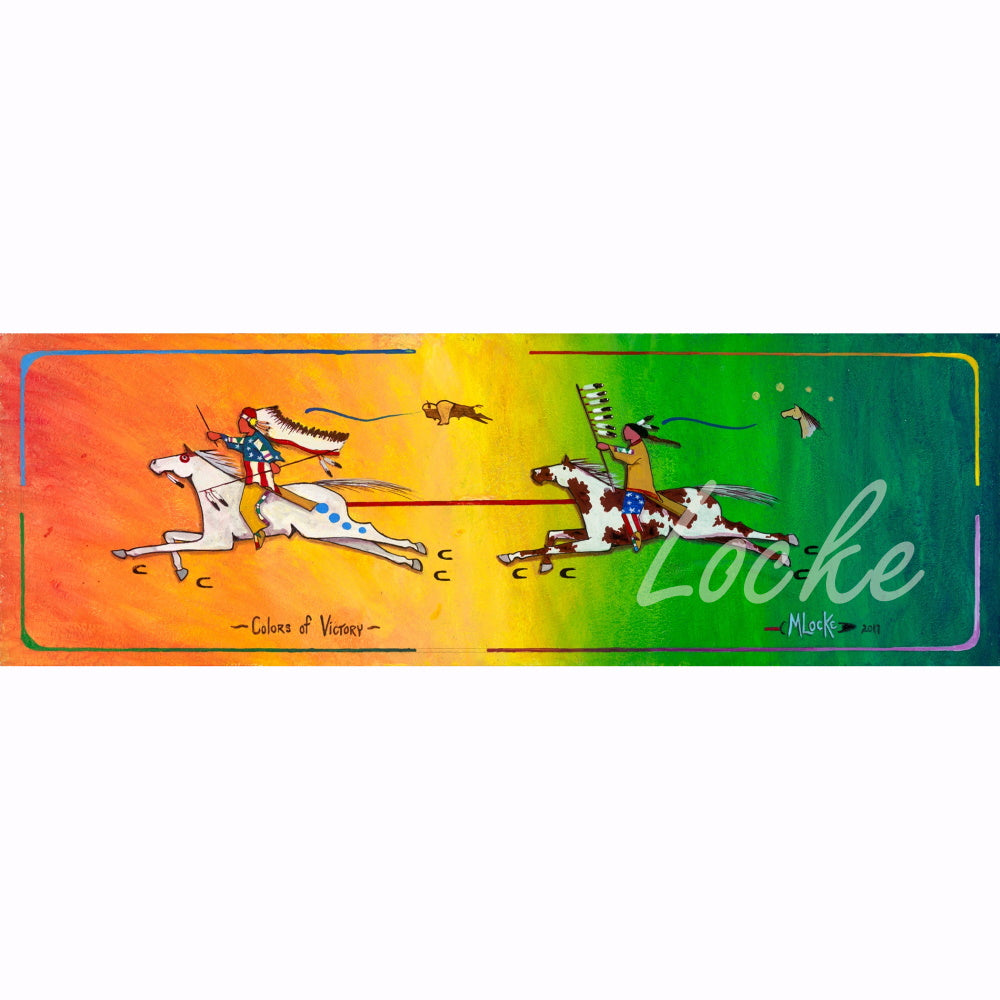 (Fine Art Print) Acrylic on Masonry Board ~ Colors of Victory
Seven Fires Art is pleased to offer giclée prints of this unique work by noted Lakota Artist Merle Locke!
Colors of Victory
Signed and dated 2017, this colorful 1' x 3' acrylic on 1/8" masonry board is a truly unique piece by Merle Locke.
Two warriors ride swiftly and earnestly against a textured background that blazes from green to orange in a perfect rainbow blending of colors.
The original work has been sold. A high resolution scan of the original is used to produced fine art prints on textured art stock the same size as the original plus a 1" border. 
Copyright remains property of the artist. Watermark "Locke" has been added to protect copyright and does not appear in the prints.