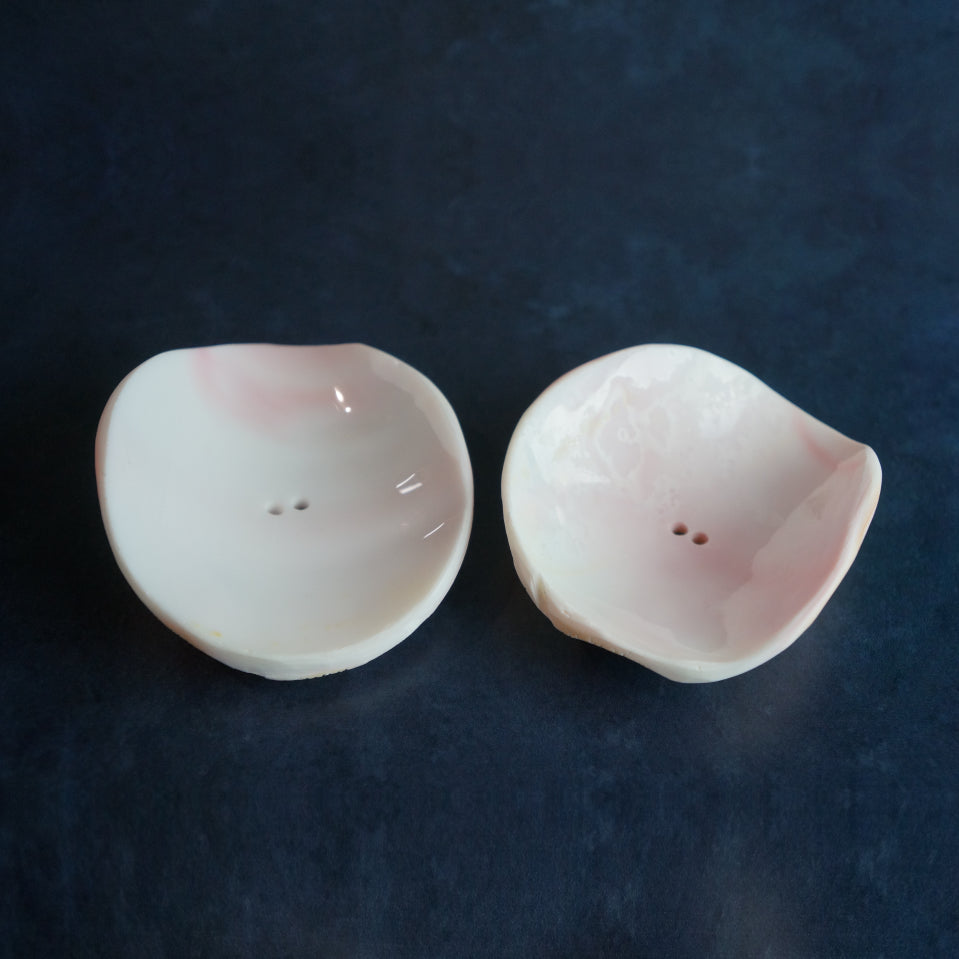 Conch Shell Hair Ties 3"
A very nicely-matched set. Beautiful shell pink colors, with more pink color than shown in the photos..
Large hair ties hand cut from natural conch shell. 
Each shell is unique and has naturally-occurring marks and color variations.
3" x 3.5" round, 144 grams total weight.