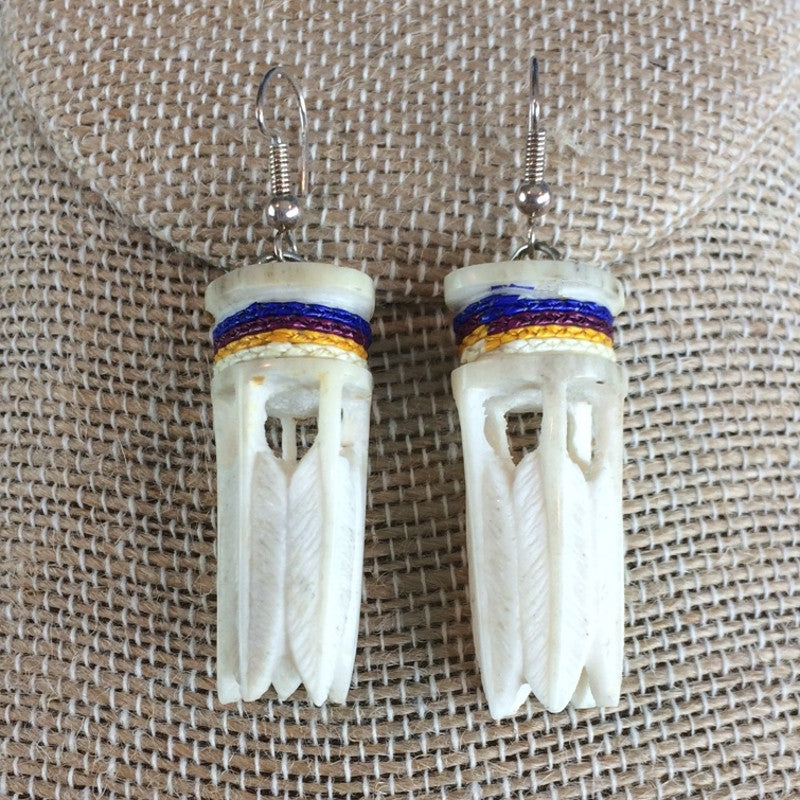 Carved Antler Feather Column Earrings Quilled Authentic Museum Quality
These earrings are truly incredible and museum quality; an absolutely traditional piece! Tony Horse Road is a living treasure of Oglala Lakota history and artistic skill! The details in these earrings are amazing!!

Ear wires are sterling silver.  Around the top, Mr. Horse Road weaves the tiniest rows of blue, red, yellow and white porcupine quills. His quill work is exquisite. 
Both earrings are signed "HR" on the back. Each pair is unique and will vary slightly in size and/or color. 
Signed, original, unique Oglala Lakota Sioux Native American art.