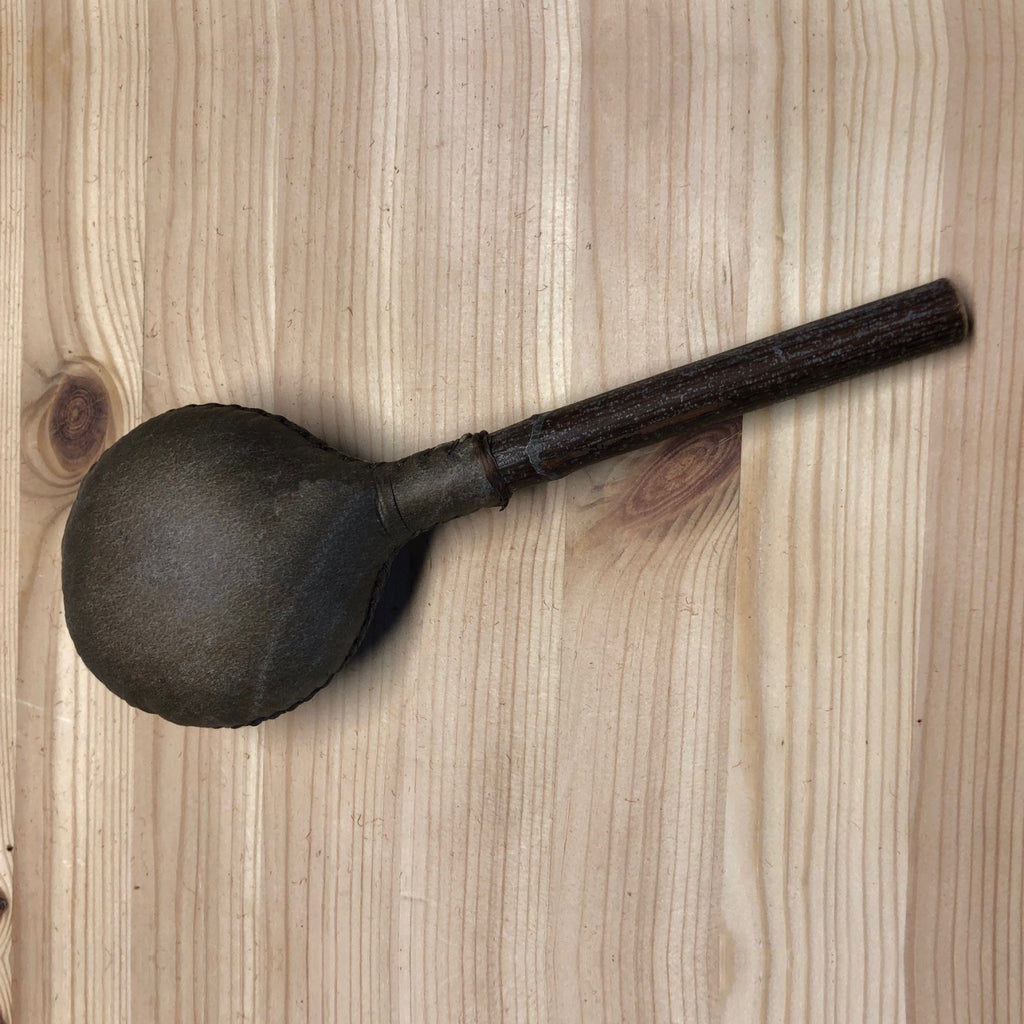 Buffalo Hide Rattles
Traditional rattles made by hand by Richard Flittie.
10-12" in length. Buffalo hide with natural wood handle. Wood varies depending on availability and can be Alder, Rosewood, Driftwood, Red Willow, etc. The Rattle contains small pebbles and is laced with artificial sinew. Artificial sinew is very commonly used in traditional arts today.
Please note: Each rattle is unique and will vary slightly from the photo shown here. More buffalo hide rattles are coming soon. Please allow two weeks for delivery.

Rattles are used for many purposes including drum circles, sweat lodge, meditation, musical accompaniment and more.