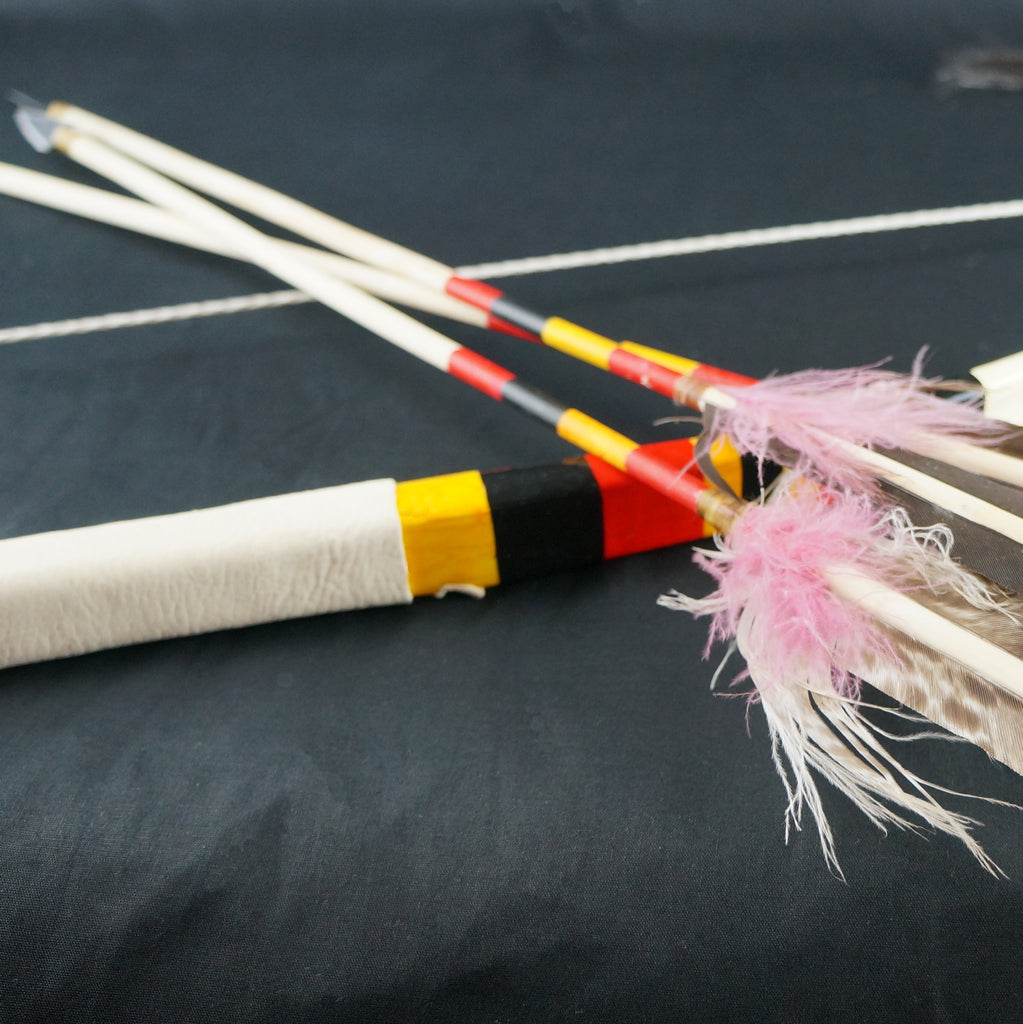 Bow and Arrows - Red
We've been telling you that Ward Two Eagle is one of those rare artists whose talent is notable across several different mediums and here's proof:
Handmade Bow and Three Arrows - Ash
Signed Ed Two Eagle, bow is completely hand-carved from Ash wood and is beautifully finished with red, black and orange stripes protected by a tough clear finish. Hand grip is soft leather and there is a leather-padded groove for the arrow.  Bow is strung with a twisted string and decorated on the end with horsehair and red string.
Arrows are also Ash with matching stripes and professionally finished with feathers and sinew. The tips are very sharp, hand-honed metal.  Three arrows are included in the set.
These bow and arrow sets are meant to be used! They are fully-functioning, can be used for hunting or targets.
Bow is 39" in length. Arrows are 25".
Copyright remains the property of the artist.

Ward Two Eagle's son Feather Boy demonstrates the bow and arrow!