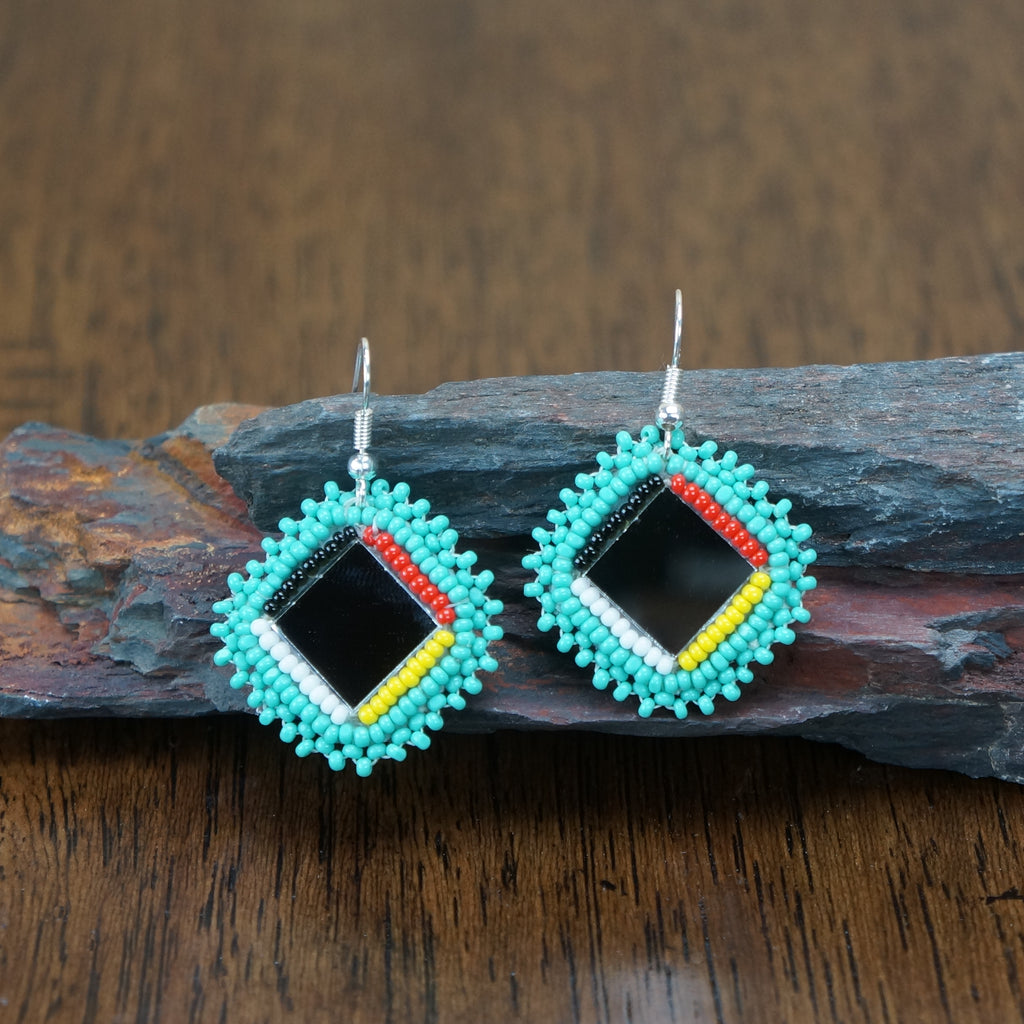 Beadwork Earrings - Mirrored Medicine Wheel - Only 2 Left!
A more traditional take on the popular Bling Bling style. Mirrors are surrounded by seed beads in traditional colors (red, black, white, yellow) and turquoise. Buttery soft leather backs. Sterling silver earwires.
Expert traditional beadwork by Wanda Rowland.
Select from 1 1/4" or 1 3/4" size (not including earwires).