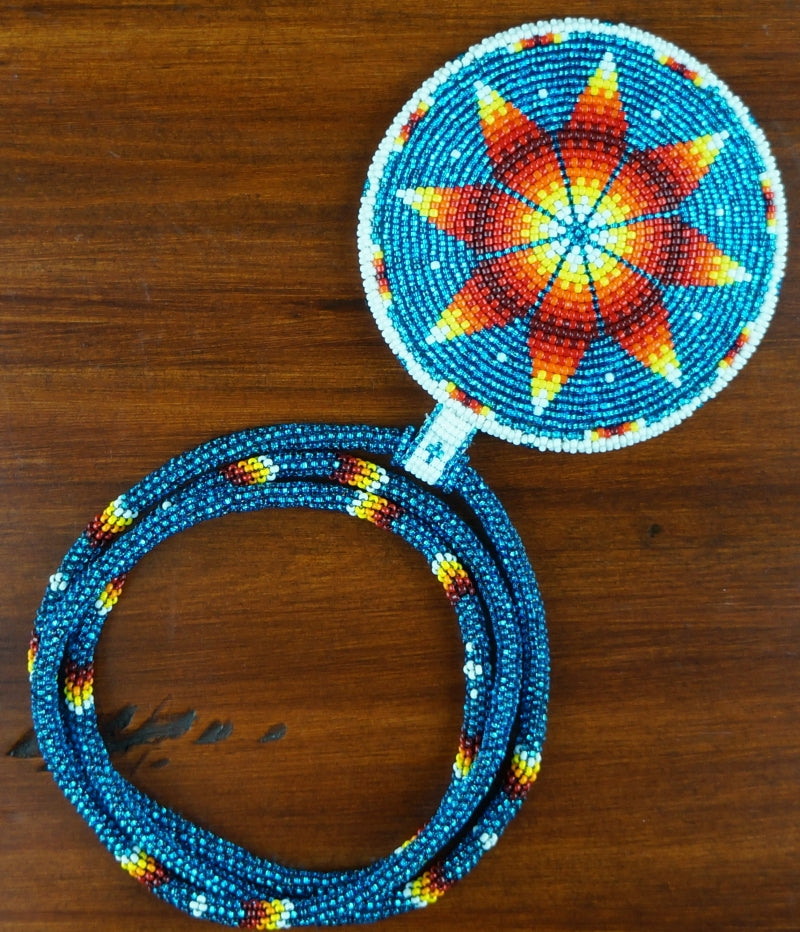 Beaded Star Pattern Medallions - Only 1 Left!
Fabulous star pattern medallions by bead artist James Jumping Eagle.
Mr. Jumping Eagle's bead work is very tightly stitched with glass seed beads in striking color combinations and traditional star and medicine wheel patterns. Each medallion takes five days to complete!
Black leather backing. Backing can be customized with photos under a plastic cover! 
All medallions shown here are men's (without fringe).
Medallions are 3 3/4" in diameter. Most have a very sturdy peyote stitch necklace with stops to hold it in place where it connects to the medallion. Some have a spiral stitch necklace. Lengths vary from approximately 15" to 19".