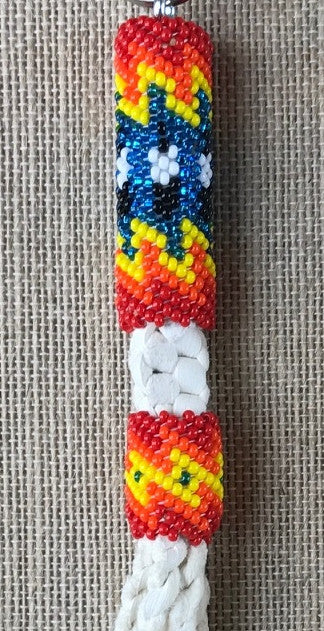 Beaded Leather Keychain
Substantial beaded leather key chain. Skillfully beaded Peyote stitch on super soft braided white and natural leather. Seed beads in striking Native colors and traditional designs. Handcrafted on the Pine Ridge Reservation in South Dakota. 
Striking Western Decor: Key ring can be removed and replaced with leather tie to be used as a lamp pull or tassel.
Select A, B or C below.
Approximately 8" long not including ring. Very well-made with sturdy metal loop on the top.