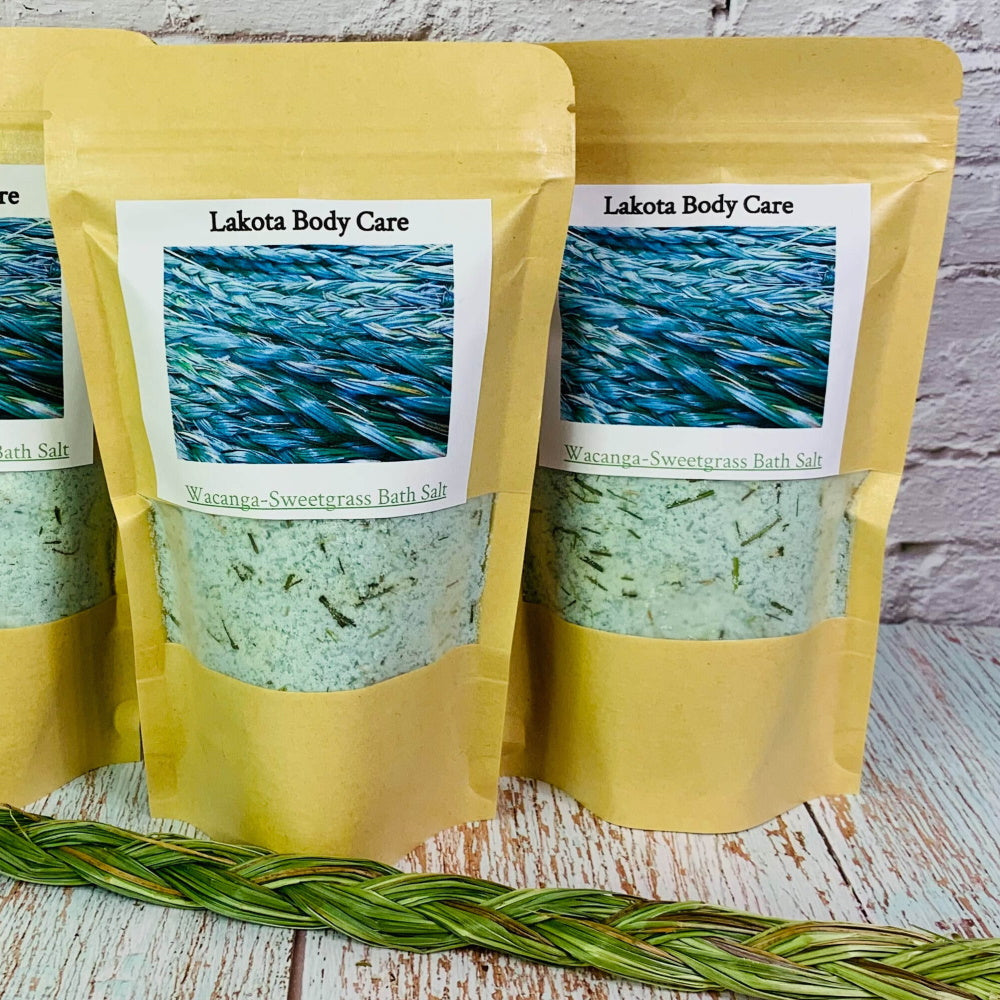 Bath Salts - Wacanga Sweetgrass
Native People on Turtle island have used Sweetgrass to pray, smudge, purify, and consider it sacred. We have fused our bath salt to include this positive energy.

Kick back, relax and enjoy the pleasure of bathing in our Organic Native Bath Salts. We have obtained the best salts from around the world to bring you a healing blend of salts with a Native twist. We have gathered herbs from our relatives from around the Nation to create an amazing blend of Native healing salts.
10 oz.

Ingredients: (All Organic & Vegan) Himalayan Pink Salt, Dead Sea Salt, Baking Soda, Sweet Grass, Essential Oils, Sweet Almond Oil.