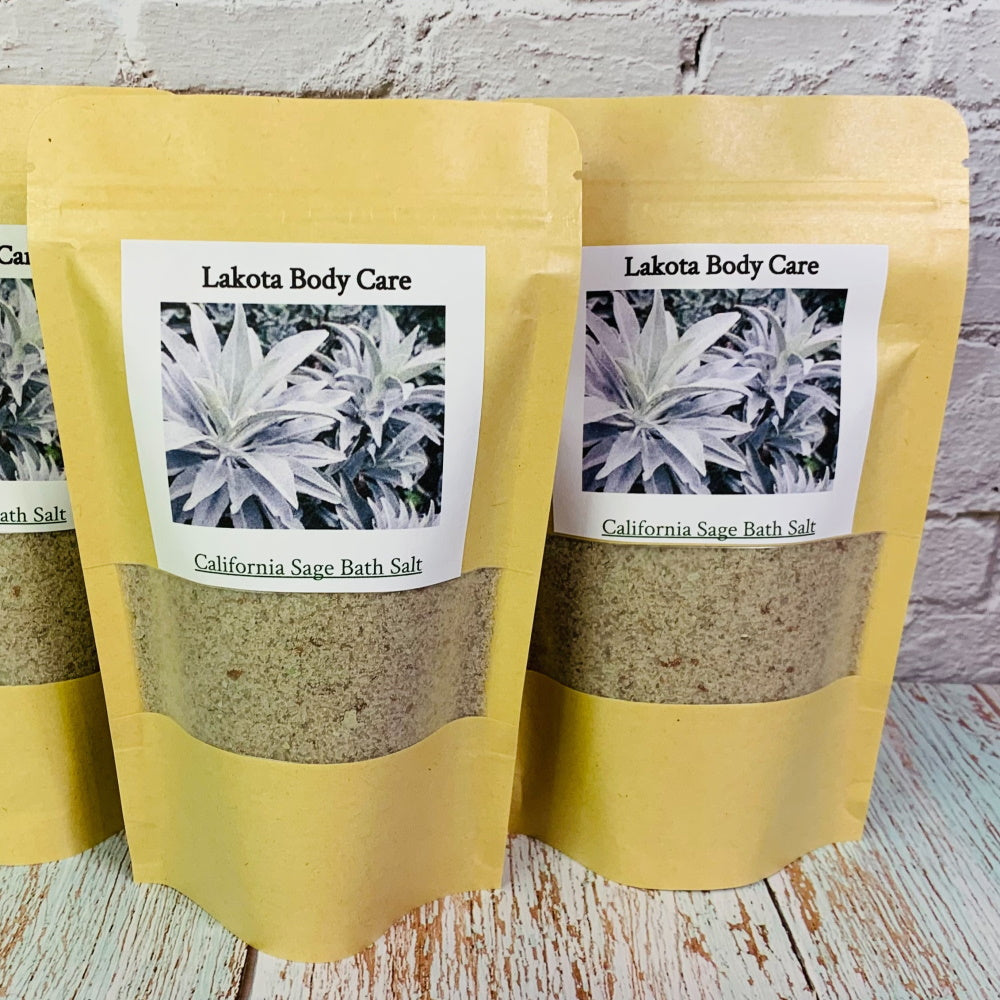 Bath Salts - California Sage
Pamper yourself with our soothing handcrafted California Sage spa treatment. Our sage is gathered in the traditional way and comes from our relatives in Malibu, California. Our Bath Salts are mixed with four high quality salts to leave your skin feeling fresh and clean. Sage is one of the most sacred plants to Native people across turtle island. It is also one the most powerful aromatherapies on earth. Our California Sage Bath Salts have breezy ozone notes and a strong white sage aroma for a luxurious and therapeutic bathing experience.
All Organic and Vegan Ingredients: Epsom Salt, Dead Sea Salt, Himalayan Pink Salt, Himalayan Rock Salt, Baking Soda, White Sage Powder, White Sage, Sweet Almond Oil, White Sage Essential Oil and Vitamin E-Oil. Free of sulfates, parabens, synthetic fragrance, mineral oil and artificial color. Never tested on animals.
Qty: 10 oz.