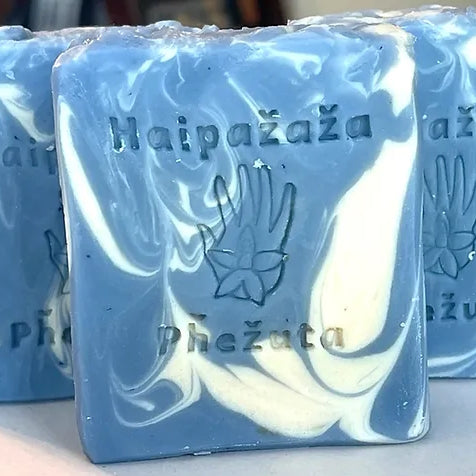 Patchouli Soap & Shampoo Bar
Patchouli, the official smell of the northern plains ;) This is a classic oil that most of us are familiar with.
This Bar is made of Goat's Milk, RSPO Sustainable Palm Butter, Coconut Oil, Canola Oil, Castor Oil, Greek Yogurt, Kaolin Clay, Sugar, Lye, Blue and White Earth Pigment, Pure Patchouli Essential Oil. 
This is a mild soap and shampoo bar, mild enough for use on babies.  Our little ones love it and their skin and hair is so soft, smooth, and shiny. 
Share the good medicine!
We make all of our soaps by hand and in small batches. Each bar is unique and the color, shape and design may vary from bar to bar and batch to batch.