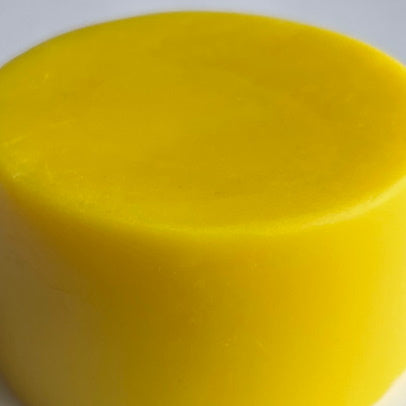 Conditioner Bar - Sweet Prairie
After four years of researching, testing, and "back to the drawing board" moments, we finally came up with a conditioner bar worthy of sharing.
Conditioner bars are 2.2 ounces and contian the following ingredients: Organic Bees Wax, Mango Butter, Cocoa Butter, Shea Butter, BTMS-50 (a derivative from Rapeseed), Cetyl Alcohol, Vegetable Glycerin, Panthenol (Vitamin B-5), Vitamin E, Nettles, Horsetail, Rosemary infused in Castor Oil, and mildly scented with infused essential oils.
Directions: Hold the bar under the shower for a few seconds, rub hands together with conditioner bar, then apply to your hair and scalp. Or simply run the bar and along the length of your hair. Massage into your hair and scalp. For maximum benefit, leave it on for a few minutes before rinsing. Rinse well. Also can be used as a leave-on conditioner. 
Economical: As many as 200 uses per bar. Keep the bar dry after every use to ensure the bar lasts. Great for all hair types.
Sweet Prairie Conditioner Bar is gentle on hair.
Made by hand in small batches. Each bar is unique; color, shape and design may vary.