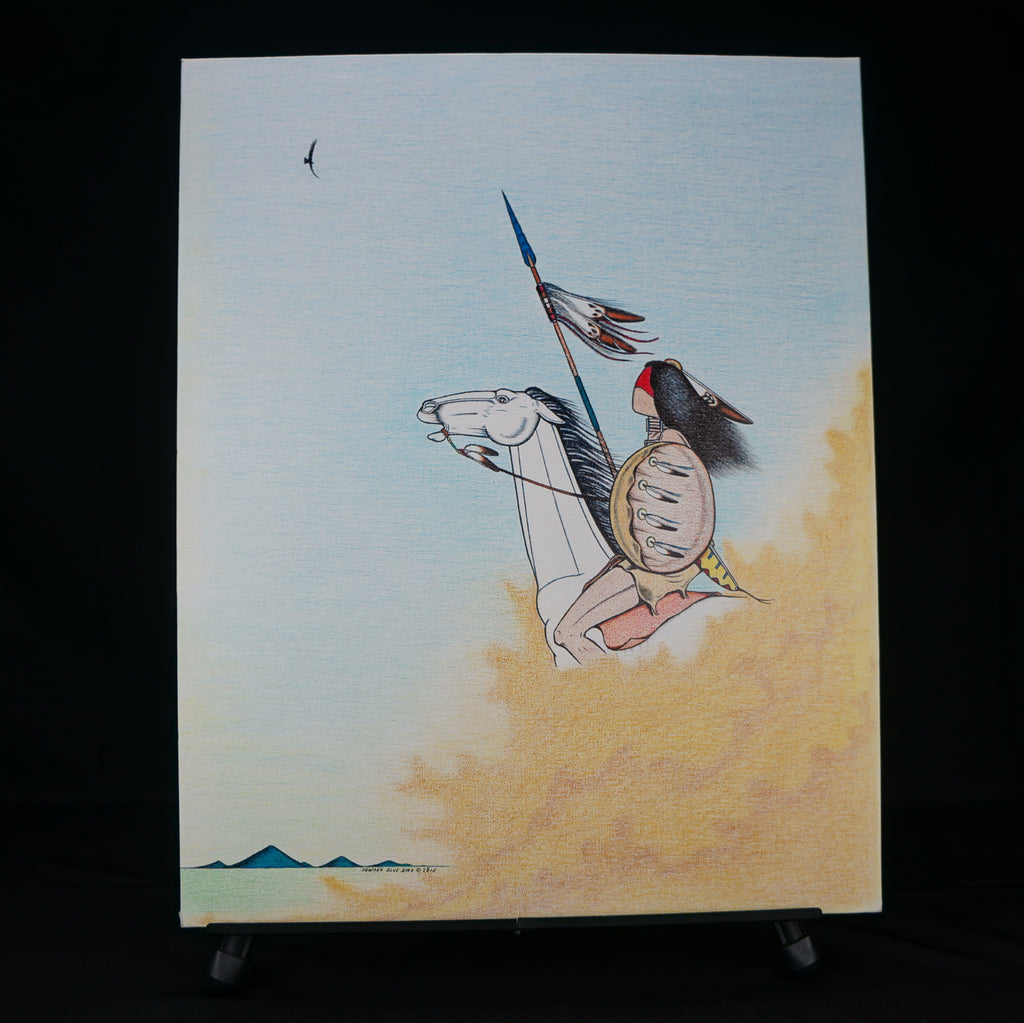 Cloud Warrior
Howard Blue Bird's minimalist talent at its best. Amazing fine detail.
Colored pencil on canvas panel. 16 x 20". 
Signed Howard Blue Bird 
Original drawings on canvas board by Howard Blue Bird are shipped safely sealed in acetate sleeves. Copyright remains the property of the artist; reproduction without the consent of the artist is expressly forbidden .