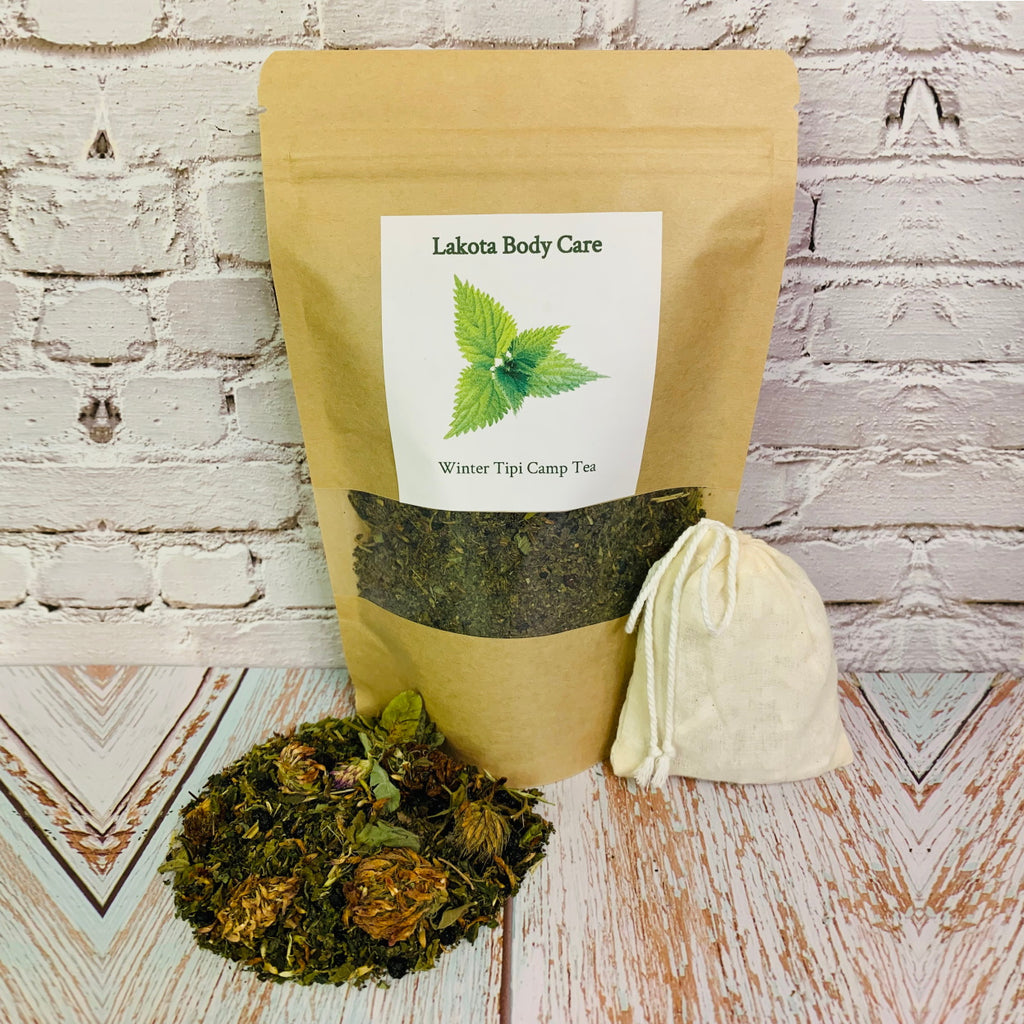 Organic Tea - Winter Tipi Camp
Our Winter Tipi camp packs a punch of antioxidants. This tea has a strong earthy flavor. Helps to cleanse your body, blood, flush out toxins and facilitate maintaining a clearer complexion. Relieves joint and muscle pain and menstrual cramps.

All Organic Vegan Ingredients: Stinging Nettle, Red Clover Flower and Elderberry.

Each bag of tea comes with an Organic Cotton muslin bag!
Each Bag of Tea makes 30-35 cups.
Each of our organic Native teas have a unique herbal blend made from high quality flowers, fruits, herbs and roots that are organically grown. They have their own distinctive characters and properties, so enjoy the flavor that is right for you and feel good about the added benefit!