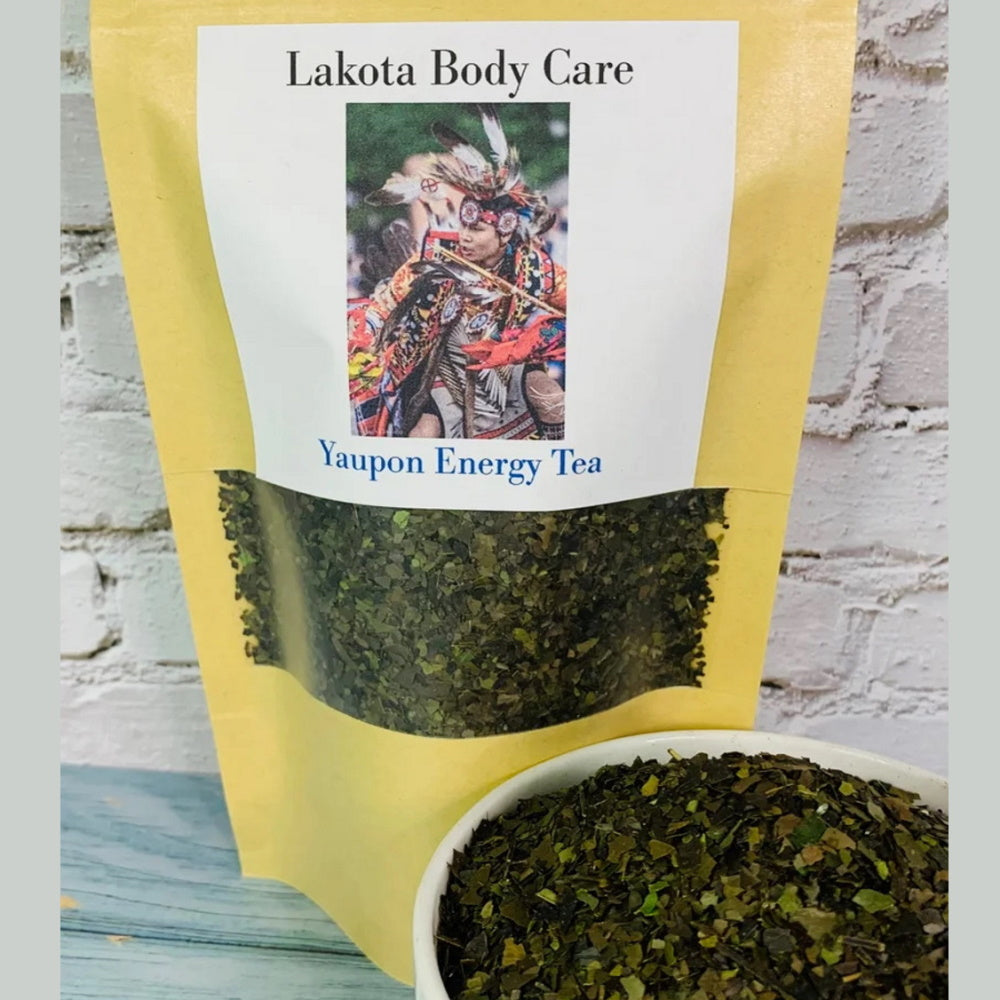 Organic Tea - Stoodis Yaupon Energy
Yaupon is coined as being the only Native plant in the U.S. that is rich in Caffeine. A cup of this tea is as strong as a cup of yerba mate. The flavor is earthy with a green undertone. Yaupon provides a natural source of caffeine to keep you going all day without the jitters. This tea naturally contains several polyphenols which have been proven to improve brain health and reduce inflammation.

Ingredients: Organic Yaupon
Each bag of tea comes with an Organic Cotton muslin bag!
Each Bag of Tea makes 30-35 cups.
Each of our organic Native teas have a unique herbal blend made from high quality flowers, fruits, herbs and roots that are organically grown. They have their own distinctive characters and properties, so enjoy the flavor that is right for you and feel good about the added benefit!