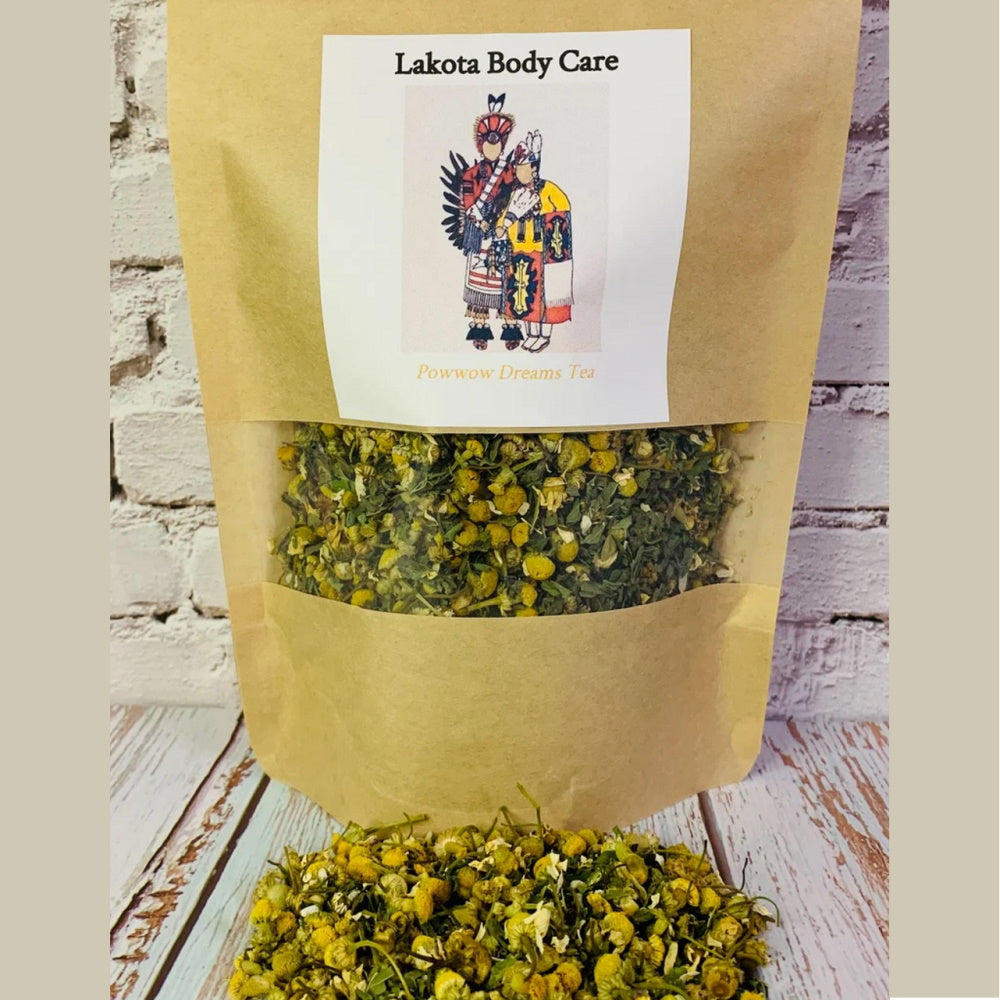 Organic Tea - Powwow Dreams
Our most popular tea! This tea will help relax you for a peaceful sleep filled with Powwow Dreams. Chamomile helps to decrease anxiety, increase relaxation and initiates sleep. Peppermint relieves tension of headaches and migraines. Both herbs are caffeine free and have been proven to help with sleep. This tea has subtle notes of apple and fresh mint. It's light, refreshing and relaxing.

All Organic Vegan Ingredients: Organic Peppermint and Chamomile.
Each Bag of Tea makes 30-35 cups.
Each bag of tea comes with an Organic Cotton muslin bag!
Each of our organic Native teas have a unique herbal blend made from high quality flowers, fruits, herbs and roots that are organically grown. They have their own distinctive characters and properties, so enjoy the flavor that is right for you and feel good about the added benefit!