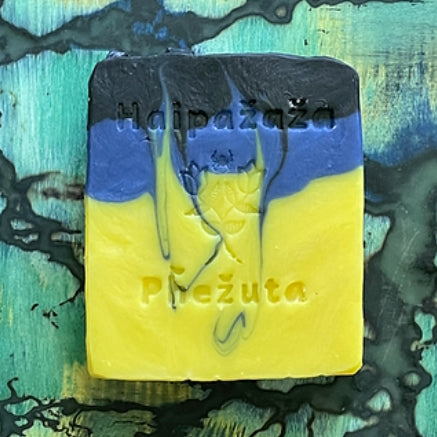 Cedar Soap & Shampoo Bar
Cedar is a sacred plant of our people.  It is said that this plant is what the Wakinyan Oyate (Thunder Nation) built their nest from and if you burn it as incense or a smudge during a thunder storm, the Wakinyan will favor you and not bring harm to your home. Cedar is a natural antiviral and antimicrobial medicine that will help promote healthy skin and hair.  This is considered one of our soap smudges that can be used daily to cean yourself not just physically, but spiritually as well. We also colored this soap using natural earth pigments and activated charcoal in honor of the Wakinyan Oyate.  We see the Thunder Nation as our relatives that bring life with the rain ansthey cleanse the earth of negative energies.
This luxurious bar is made of organic ingredients such as:  RSPO Sustainable Palm Butter, Coconut Oil, Castor Oil, Goat's Milk, Canola Oil, Greek Yogurt, Kaolin Clay, Sugar, Lye, Cocoa Butter, Cedar Needles Infused in Grapeseed Oil, and Cedar Essential Oils.
We make all of our soaps by hand and in small batches. Each bar is unique and the color, shape and design may vary from bar to bar and batch to batch.