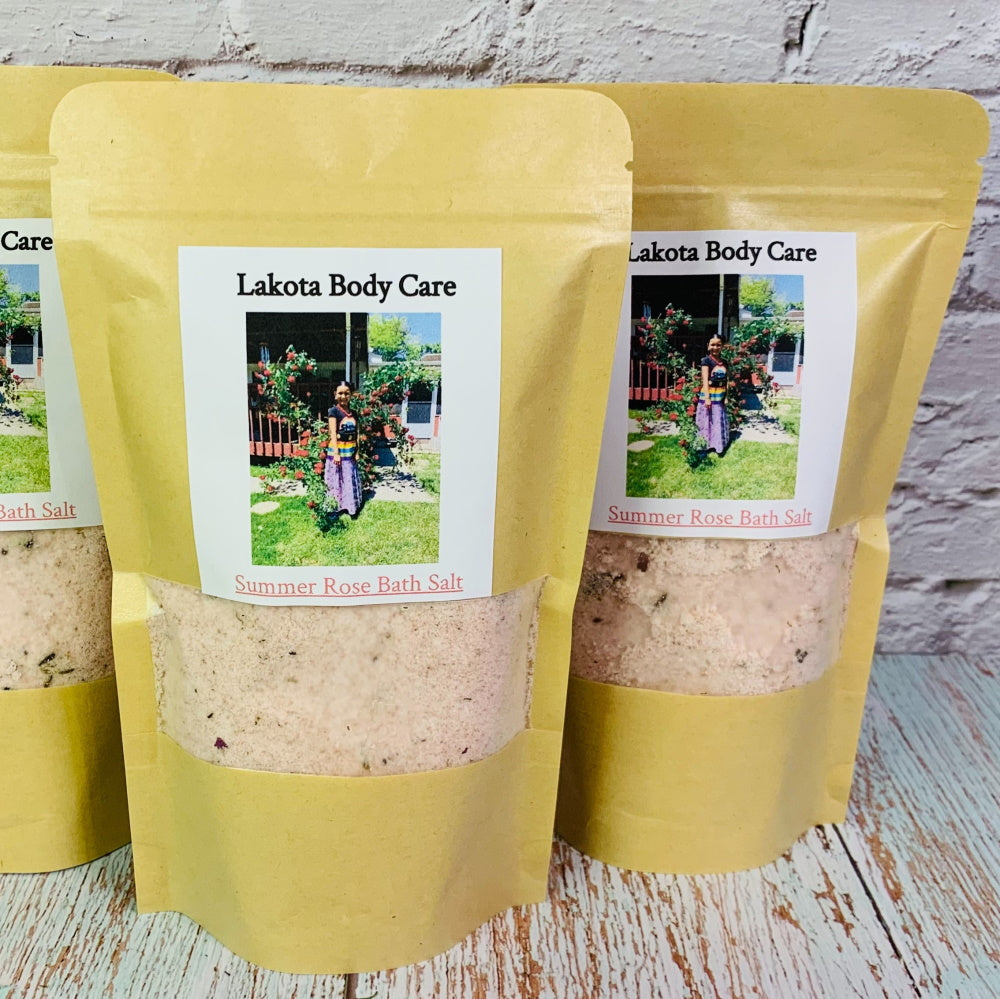 Bath Salts - Summer Rose
Kick back, relax and enjoy the pleasure of bathing in our Organic Native Bath Salts. We have obtained the best salts from around the world to bring you a healing blend of salts with a Native twist. We have gathered herbs from our relatives from around the Nation to create an amazing blend of Native healing salts.
10 oz.

Organic Vegan Ingredients: Himalayan Pink Salt, Dead Sea Salt, Baking Soda, Rose Pedals, Rose Buds, Rose Essential Oils, Sweet Almond Oil.
Rose Petals have a variety of minerals, vitamins and antioxidants. The natural oil found within rose petals helps to soothe dry skin and retain moisture in the skin. Roses offer astringent properties, making them an awesome combatant of redness, acne and inflammation. Using rose oil will leave your skin feeling smooth and supple. Roses contain sugars that are beneficial to those with sensitive skin. Rose Petals have anti-aging properties, containing lots of vitamin C and antioxidants which are known to prevent wrinkles.

Free of sulfates, parabens & synthetic fragrance. Never tested on animals.