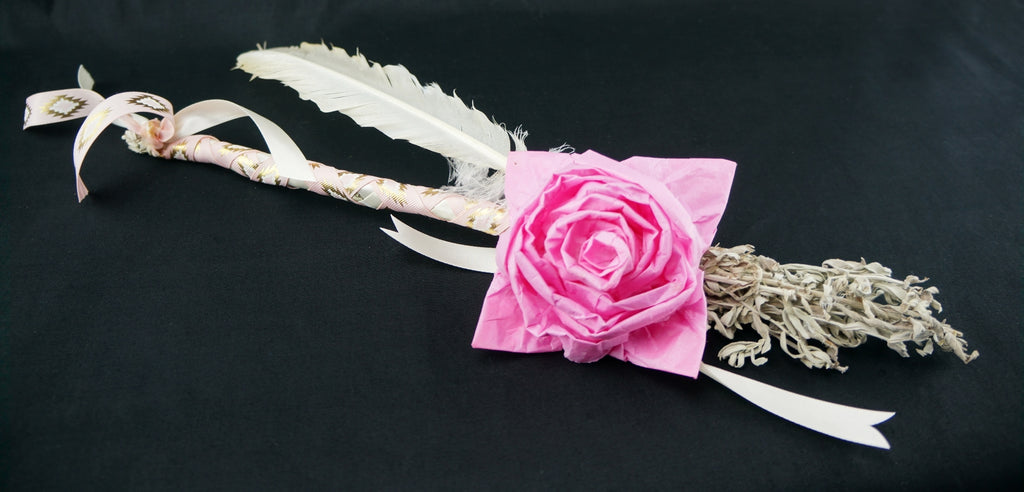 Tinkerpuffs
So sweet and perfect for dance recitals, Valentine's Day, Mother's Day, memorials, and other special occasions, these Tinkerpuffs by Keyahanwin Cikala will melt your heart. 
Sage bundles wrapped with ribbons decorated with tissue paper flowers and feathers. Each is a precious little work of art. Like fresh flowers, Tinkerpuffs are not meant to last forever, but send a loving in the moment sentiment. Approximately 16" in length.
Keya says, "I would personally like to thank you for purchasing my one of a kind pieces that I put my heart and soul into with every fold and ribbon. I hope you will enjoy my Tinkerpuffs as much as I have enjoyed making them."