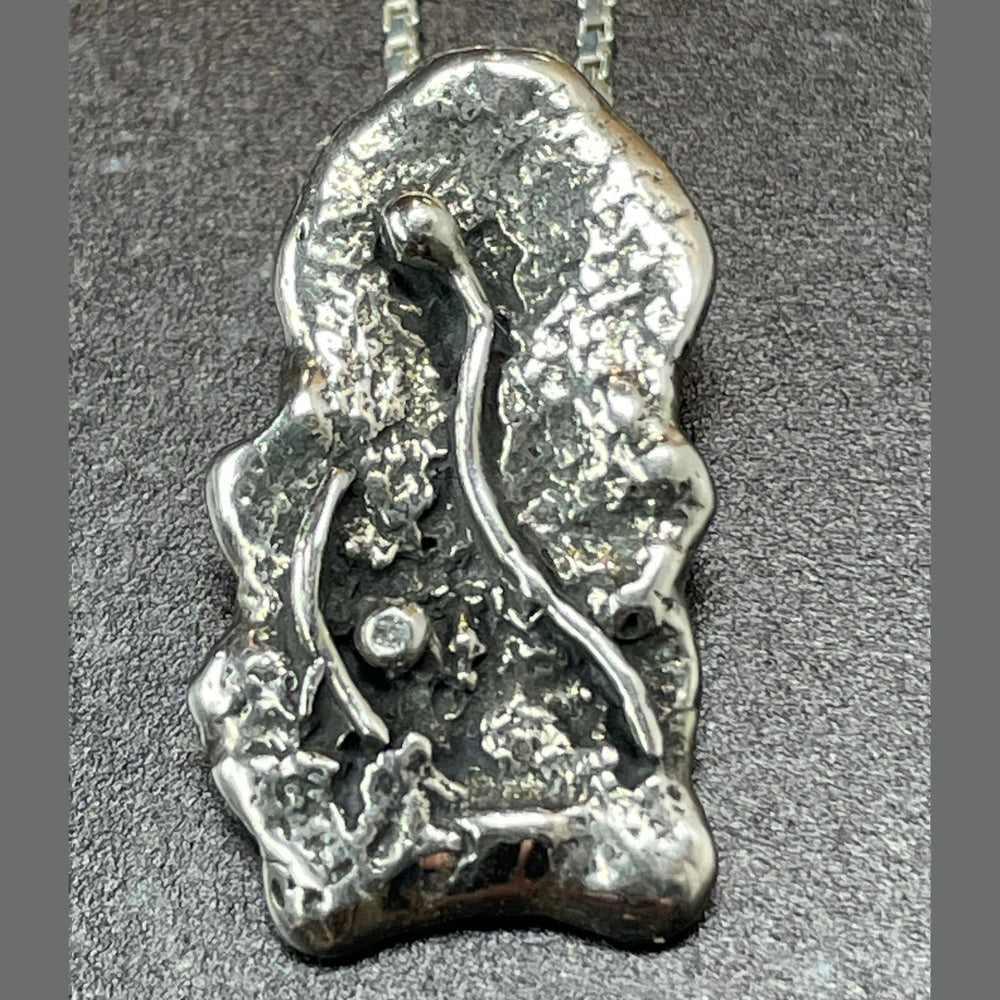 Life Necklace & Earrings
Life's most elemental shapes make surprisingly beautiful jewelry! Weighty sterling silver pendant and earrings. Organic design.
Please Note: Necklace and earrings are sold separately. Please select from the dropdown menu.
Pendant is 1" length with a graceful and substantial bail on the back. Comes with 18" box chain - also looks great on a leather cord or beaded necklace! Earrings are 7/8" length with French wires.
Designed by Stuart Proud Eagle Grant and made in the USA.
Life
The Creator sees life as a sacred reunion. A child will be born to walk Mother Earth.